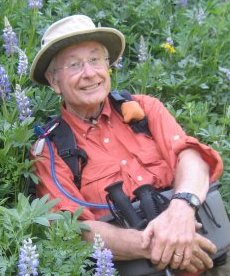 Larry Allen Morse
— September 2, 2020
Larry Allen Morse passed away peacefully at home Sept. 2, 2020 in Oak Harbor, Wash., at the age of 75. Born in Wenatchee, Wash., in 1944, he was the third of Ivan and Velma Morse's four children. He grew up on the family homestead in Manson, Wash., where they raised cattle and apples. But his real pleasure when he had a day off from work was to clear brush from a little canyon he loved. He spent many hours there.
At his mother's urging, Larry pursued studies at Central Washington State College, graduating with Bachelor of Science in Business. Prior to starting his career in banking, Larry served with the Washington National Guard. He retired as chief appraiser from Pacific Northwest Bank.
Larry spent much of his life as a firefighter, beginning with the U.S. Forest Service in the 1960s, serving as a smoke watcher and fighting forest fires, and continuing with the North Whidbey Fire and Rescue, where he started as a volunteer firefighter for 31 years, rising to the rank of Battalion Chief. He also served his community as Fire Commissioner for six years.
Larry was an avid photographer and outdoorsman. He loved hiking and travel, and had a special fondness for Alaska, Whistler, Mexico and North Central Washington.
In 1967, Larry married Cheryl Meyer, they had one son, Robert, and relocated to Oak Harbor. In December of 1984, Larry married Kathy Johnson, and inherited three more children – Kim, Melissa and Kevin.
The family will remember Larry as a loving and generous husband, father, grandfather, great-grandfather and brother. He enjoyed spending time with his seven grandchildren and two great-grandchildren.
A private family graveside service will be at Maple Leaf Cemetery. Memorial donations are suggested to Samaritan's Purse, www.samaritanspurse.org. Family and friends are encouraged to share memories and condolences at www.whidbeymemorial.com.