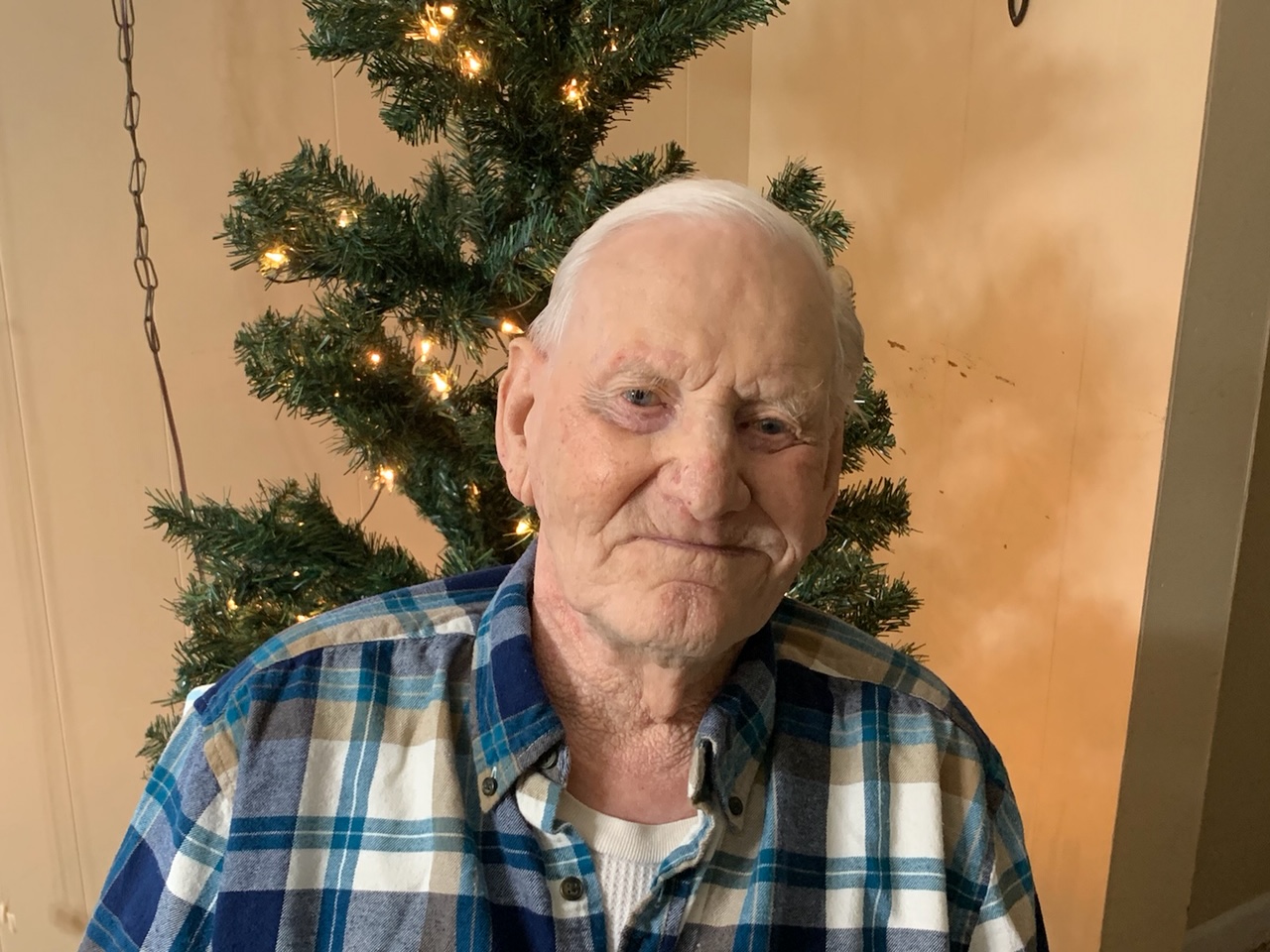 Leslie B. Hassler
October 24, 1921 — December 14, 2019
Our family has lost a true soldier and one strong man who fought until the end.
Les was born in Underwood, N.D., on Oct. 24, 1921 to Joseph Hassler and Louisa Anna Johanna Jennerjohn. He had five brothers and two sisters. He is survived by his two brothers: Gilbert Hassler of Marysville, Wash.; and Joe Hassler of Clear Lake, Wash.; and his two sisters, Joyce Evans of Oak Harbor, Wash., and Goldie Krapf of Anacortes, Wash.
Les's family moved from North Dakota to a 40-acre farm in Oak Harbor in 1936, where he went to high school until the 9th grade. During his younger years he had many odd jobs: working on the family farm, cutting wood, working in the bulb fields, sawmill and logging with his brothers.
On his 21st birthday he was drafted into the military – enlisted by the Army. He attended bootcamp in Fresno, Calif., and then cooking school in Denver, Colo. He went on to cook for two years on base in Dayton, Ohio before going to infantry training in Mississippi. After infantry training, he was shipped off to France in 1943 with the 65th division of the 259 Battalion Company E. As he would often say, he then walked all the way across France to Berlin, Germany where he got out of the Army in 1946 at the age of 24.
Les met his future wife, Jeanne Drake, in Anacortes when she was just 18. He wrote letters to her all the years he was away at war. After the war, they married. While they were never able to have any children of their own, they raised his nephew, Robbie Drake, through high school.
At the age of 25, he began to learn the art of auto body repair and rebuild. Les then went to work for his father-in-law at his body shop in Anacortes. Later he and his wife moved to Oak Harbor and built a home. Les went to work for Island Chevrolet and Hayward Chrysler. Eventually Les was hired to work with Chuck Hassler at his auto body shop. Les worked in the auto body field for over 34 years.
Les retired at the age of 61 and continued to reside in Oak Harbor, where he was the member of several local clubs: Tthe Rebekahs, the Odd Fellows, the Eagles and the North Whidbey Sportsmen Association. In 2012, when he could no longer drive, he went to live with his brother, Gil, and niece, Regi, at their home in Marysville. He resided in Marysville until Oct., 2019 when he went to live in an adult family home in Lake Stevens, Wash., where he struggled with COPD.
Les loved fishing and made a few trips to Alaska. He enjoyed gardening and bird watching. For many years he had a pet cat and a pet raccoon.
Les was a fighter and loved to tease and joke with everyone to see if he could get a rise out of them for fun. His childish spirit will be dearly missed by all.
A short graveside service (standing) will be held for family and close friends on Saturday, Jan. 11, 2020 at noon at the Maple Leaf Cemetery in Oak Harbor.
Family and friends are invited to gather together after the graveside for a time of fellowship and sharing at the DH Buffet banquet room in Oak Harbor.
Funeral arrangements were entrusted to Wallin Funeral Home, Oak Harbor. Share memories and condolences on the funeral home website at www.wallinfuneralhome.com.