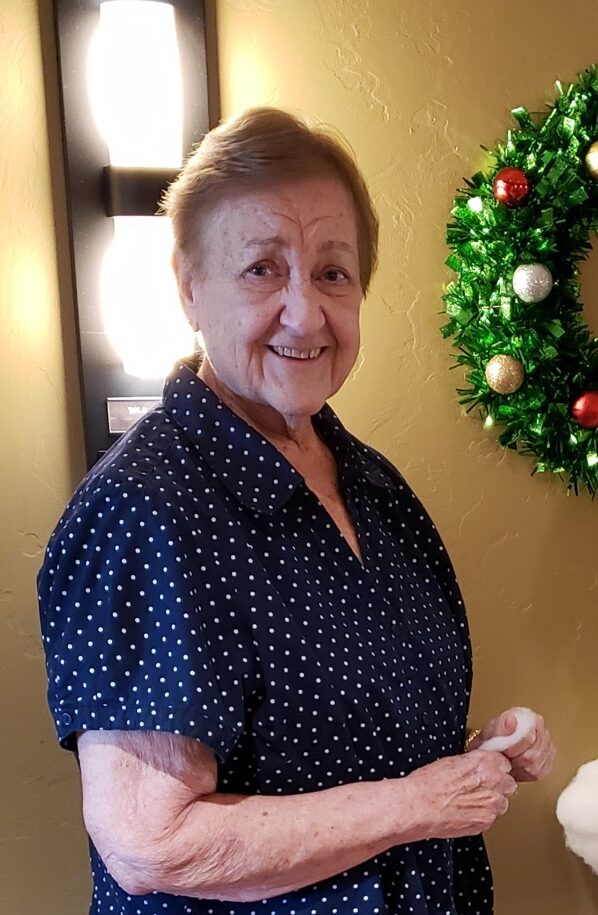 Linda Marie Bulpin
August 14, 1945 — August 29, 2022
Linda Marie Bulpin passed peacefully Aug. 29, 2022, in Tucson, Ariz..
Linda was born Aug 14. 1945 in Binghamton, N.Y., to Harold Jay and Marguerite Benedict. The family moved from Norfolk, Va., to Whidbey Island, Wash., in the 50s, after her father received orders from the Navy. Linda graduated from Oak Harbor High School in 1963. She became a mother to Kevin in 1968 and became a single mother in the early 70s. While raising a son by herself, she was able to build a long and distinguished career as both a civil servant and civilian contractor in support of Naval Air Station Whidbey Island. Linda worked her way up the old fashioned way, by hard work and determination during a time when women weren't typically in leadership roles. She blazed a trail for other women on the naval base and enjoyed being a mentor. Linda was eventually offered a position as supply services manager by Del-Jen Inc., then later was promoted to project manager of the base operating services contract inclusive of supply, transportation and utilities divisions. The contract was eventually awarded to Brown and Root Inc., and she stayed on in that position. The Navy eventually decided to go back to in-house civil service management in 2011 and she again worked for them until her retirement in 2012.
Linda loved her community and was very involved in the Oak Harbor Chamber of Commerce and supported many local nonprofits and charities that were close to her heart. She and her sister Barbara, AKA "The Sisters" to those that knew them well, always looked forward to local annual events like Whidbey Island Race Week and The Coupeville Arts and Crafts Festival, where they were sure to see old friends and meet new ones along the way. Those that knew her would say that she was a giver of her time, genuine, with a great and kind personality. She loved to laugh, entertain and travel to her favorite place on earth, Oahu, Hawaii. She was also a devoted mother and grandmother.
In 2010, Linda married long-time love William (Bill) Bulpin on the beach in Honolulu, Hawaii, where they loved to vacation. In 2012, they retired and moved to Henderson, Nev., where they enjoyed warm weather and much deserved relaxation. Linda made new friends in Henderson while giving time as a volunteer at her local animal shelter.
In 2019, Linda and Bill moved to Tucson to be close to Linda's son, Kevin, and daughter-in-law Terri, who moved there in 2018.
Linda is survived by son, Kevin and daughter-in law-Terri of Tucson Ariz.; brother Harold (Ben) Benedict and wife Cathy of Sun City Ariz.; granddaughter Teisha Parker, husband Jeremy and great-grandson Jameson of Boise, Idaho; stepson Rick Bulpin and wife Kris of Bothell, Wash.; and many friends and extended family who will miss her dearly. She was preceded in death by her parents, and sister, Barbara Jean Benedict, of Oak Harbor.
Linda and Bill were both passionate in supporting the ASPCA. If you would like to donate in her name, you can do so here at www.aspca.org/ways-to-give.
Linda's memorial page can be found at www.joinobit.com/obituaries/2940-linda-marie-bulpin-1945_08_14-2022_08_29. Please share a funny story and post pictures if you'd like.