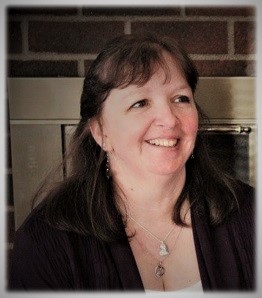 Lisa Kimberly Harreld
April 25, 1966 — January 10, 2021
Lisa Kimberly Harreld, passed away Jan. 10, 2021 to become another sparkle of stardust in the universe. The daughter of Richard and Patricia Evans was born in San Diego, Calif., April 25, 1966. She entered this world "a natural" at compassion and nurturing, which would eventually lead her to be the poster child for cat ladies.
Lisa felt her greatest achievement in life was her beautiful family and friends. She would halt the world to make sure they felt loved in simply showing there was always time for crafts, puzzles, and the outdoors.
Lisa had a knack for helping people slow down to see the big picture, even though she craved the speed of Nascar. Lisa Kimberly Harreld apologetically leaves behind, her mother and best friend, Patricia Evans; husband, James Harreld; three siblings, Jack, Steve, and Pamela Evans; her three blessed children, Kristen, Courtney, and Jack Turner; and two beloved grandchildren, Kiaira, and Aviana Moore.
If anyone would like to reach out to the family, an email is kindly appreciated to Kstoney7@yahoo.com . Family and friends are also encouraged to share memories and condolences at www.whidbeymemorial.com.