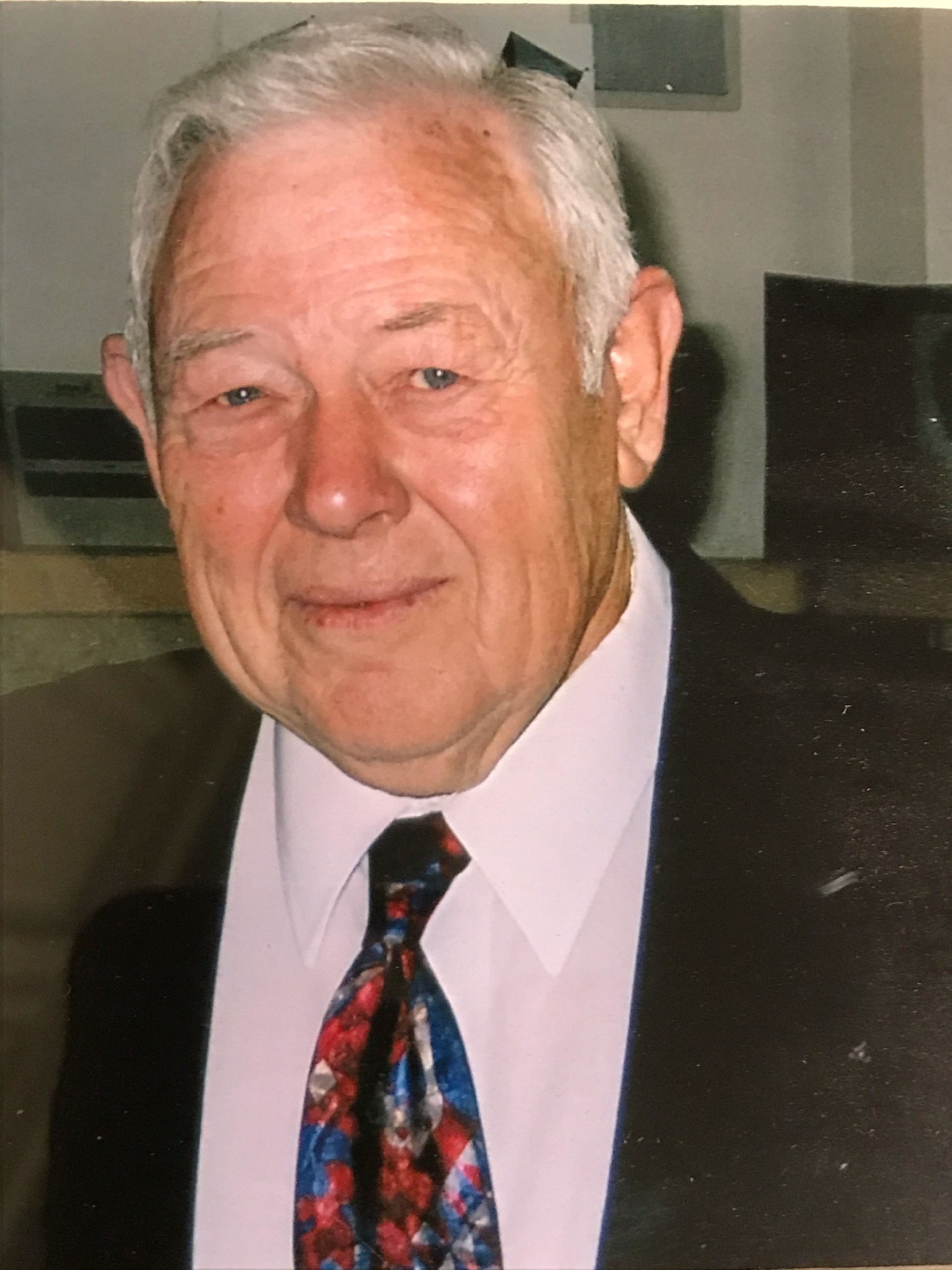 Lloyd R. Linn, BMC, USNR (Ret.)
July 16, 1926 — December 20, 2019
Lloyd Raymond Linn of Oak Harbor, Wash., passed away Dec. 20, 2019. Lloyd was born in Willard, Ohio on July 16, 1926 to Curtis and Lillian Linn. He was raised in Willard and graduated from Willard High School. He owned the Marathon Service Station with his only sibling, Mary, until he went into the Navy in 1944. Lloyd married Dorothy Hicks in 1947 and they had four children together. Lloyd was a Scout Master in Virginia during the 1960's for eight years. He served in World War II, the Korean War, and in Vietnam as a Boatswain's Mate, retiring as a Chief Petty Officer in 1968.
After retiring, he moved his family to Oak Harbor, where he was a fireman at both Navy bases. Lloyd retired from the fire department and married Laura Kirk in 1982. Lloyd enjoyed fishing, hunting, billiards, auto mechanics, and a lifelong love of motorcycles. He graduated from Skagit Valley College with an Associate Degree. He spent most of his life as a Mason, a Shriner, and then became Grand Commander. Lloyd was an active member in the different churches he attended.
Surviving Lloyd are his remaining children: William Linn, Anita (Erin) Linn, Mark (Gloria) Linn; stepchildren, Jas and Jean Kirk; six grandchildren and eight great-grandchildren.
Those who precede Lloyd in death are both of his parents; his sister, Mary Ellis; his wife Laura Kirk Linn; son, Gregory Linn; and stepsons, Frank and John Kirk.
The Linn family suggests memorials in Lloyd's name may be made out to: Veterans of Foreign Wars Whitehead-Muzzall Post #7392 in Oak Harbor. Contact them by phone at: 360-675-4048 to enquire about donation or volunteering; the Boy Scouts of America online at: https://donations.scouting.org/#/national/; or the Shriners Hospitals for Children online at:https://www.shrinershospitalsforchildren.org/shc.
A Memorial service for Lloyd will be held at Wallin Funeral Home in Oak Harbor Saturday, Jan. 18 at 10 a.m. Chaplain David G. Lura, USNR (Ret.) will be officiating, with military honors provided under the auspices of the VFW and NAS Whidbey Island Honor Guard.
Lloyd will be laid to rest next to his beloved Laura at Sunnyside Cemetery in Coupeville, Wash.
Arrangements entrusted to Wallin Funeral Home, Oak Harbor. Please visit Lloyd's page in our Book of Memories online at www.wallinfuneralhome.com to share memories and leave condolences.