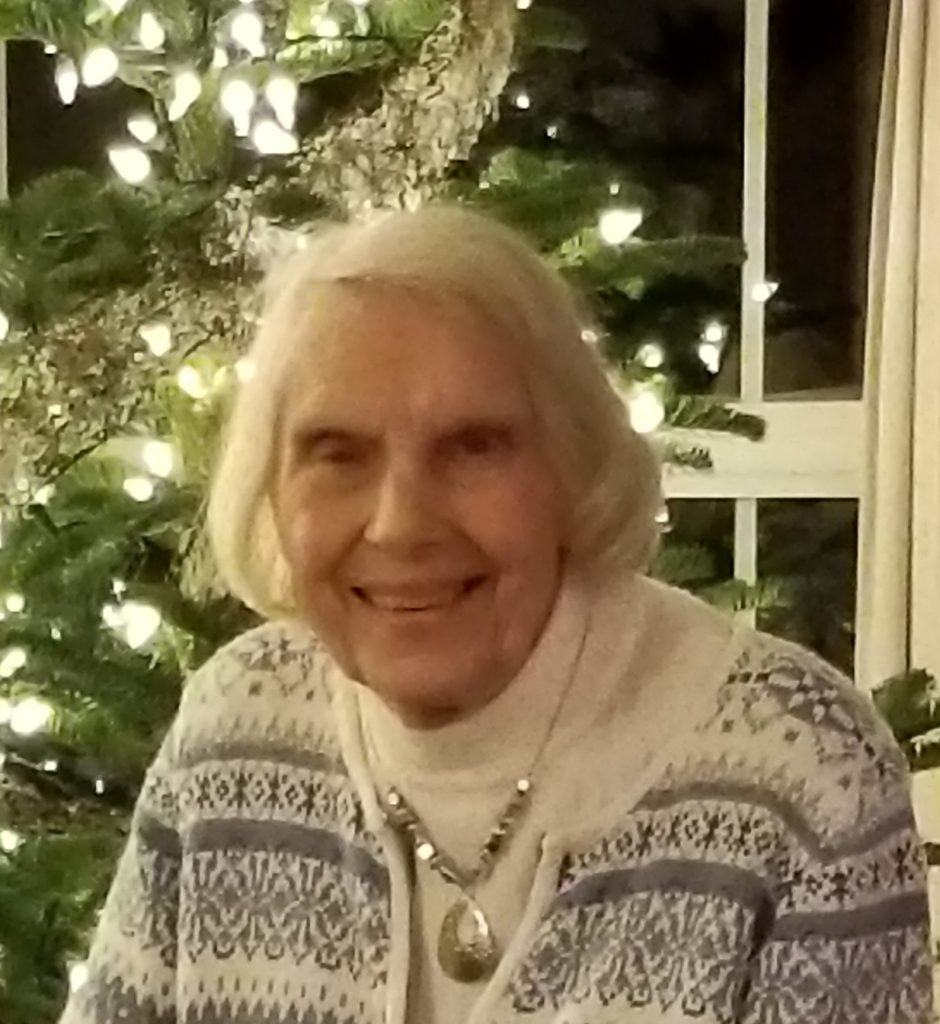 Lois E. (Montag) Cool
December 2, 1926 — November 28, 2018
Lois Esther (Montag) Cool, age 91, passed away in her home after a long fight with dementia. She peacefully joined her Lord and Savior on Nov. 28, 2018 as her daughter, Wendi, son-in-law, Mike, and caregiver, Carol, held her hand. The chorus of Hallelujah played in the background.
Lois was born in Oshkosh, Wis. on Dec. 2, 1926, to John Francis Montag, Sr. and Esther Emilie Marie (Schroeder) Montag. She attended Oakwood grade school in Oshkosh and graduated from Oshkosh High School. Lois worked at the American Excelsior Factory, where her Dad was the superintendent. She was grateful for the high paying job that helped her to attend college. Lois attended college at North Central Bible College (NCBC) in Minneapolis, Minn., where she studied three years of theology. Lois worked part time in the library checking out books to students. She enjoyed this job because she was able to study while she was working. While attending NCBC, Lois met her sweetheart, Fred Cool. At NCBC, Lois and her friends wanted a ride to the park. Lois knew that Fred had a Buick, so she asked him for a ride. Fred, already her secret admirer, gladly accepted and they were soon dating. Lois and Fred married on Sept. 29, 1951 in Oshkosh. After their wedding, they resided in Minneapolis for a period of time and then moved to Oshkosh. Lois and Fred were blessed with a son, Stephen Monte Cool, on July 15, 1952. On Sept. 24, 1954, Wesley Frederic Cool joined their family. Upon Fred's dad's sudden death in Dec. 1954, the Cools lived in Larslan, Mont., during the farming season to help with the family farm. During the rest of the year, they resided at their home in Oshkosh. While in Oshkosh, Lois worked part time. In 1962, the Cool family permanently moved to Larslan to run the farm and raise sheep and pigs. Wendi Jo joined their family on Oct. 4, 1965. Lois and Fred resided in their Larslan home until 2014, when they moved to Coupeville, Wash., to be closer to their daughter and son-in-law.
She was a member of the Assembly of God church in Glasgow, Mont. She taught Sunday school to the teens. Lois was blessed to be a 'stay at home' mom when she lived in Larslan. She loved to drive the combine during harvest season. Lois was an amazing cook and baker. One of the family's favorite desserts is her famous oatmeal cake. She enjoyed gardening and had many beautiful house plants. Lois and Fred held Bible study in their home. Lois was an avid reader. She always tried to learn new words and proudly used them. Her faith was the one thing she continued to recognize during her battle with dementia. Most words became difficult for her to articulate ,however, you could still hear her say the name of Jesus. Lois always had something nice to say to the people she met, whether it was telling them, 'You're beautiful' or just to say, 'God Bless You.' Her smile lit up the room and she wanted people to feel comfortable. Lois loved her family and prayed for each one of them every day.
Lois is preceded in death by her husband of 66 years, Fred William Cool; her father, John Frances Montag, Sr; mother, Esther Emilie Marie (Schroeder) Montag; brother, John Francis Montag, Jr; brother-in-law, John Ohlin; father-in-law, Frederick Cool; mother-in-law, Ruth (Borum) Cool; sister-in-law Dorothea Alice Bertelsen; brother-in-law Verner Bertelsen; sister-in-law Violet Mae Belling; brother-in-law, Olaf Belling; grandson, John Wesley Cool.
Lois is survived by her son Stephen (Carol) of Glasgow, Mont.; grandson Joseph (Jennifer) of Baardstown, Ky.; grandson Justin (Amanda) of Calais, Maine; son, Wesley (Jackie) of Glendive, Mont.; grandson, Treven (Alicia) Cool and great grandchildren, Peyton and Conall of Glendive, Mont.; granddaughter, Trenna (Bob) Antonelli and great grandchildren, Jayden, Genesis, Noelle, Gabriel of Nixa, Mo.; daughter, Wendi Tow (Mike Anderson) of Oak Harbor, Wash.; grandson, Micah Tow (Alexis Elsevier) of Oak Harbor; granddaughter, Chelsi (Sean) Simpson and great grandson, Zayne of Pinehurst, N.C.; Sister, Joanne (Montag) Ohlin of Springfield, Mo.; and nephews, nieces and cousins.
A heartfelt thanks to the staff at WhidbeyHealth Hospice for their kindness and the care they took of Lois. Special thanks to Carol d'Haitre for caring and loving our mom. God will greatly bless you.
A funeral service for Lois will take place Friday, Dec. 7, 2018, in Montana, at the Glasgow Assembly of God Church at 2 p.m., followed by a reception and graveside service at Highland Cemetery.
Arrangements were entrusted to Wallin Funeral Home, Oak Harbor, Wash. Please visit Lois's page in the Book of Memories online at www.wallinfuneralhome.com to share memories and leave condolences.