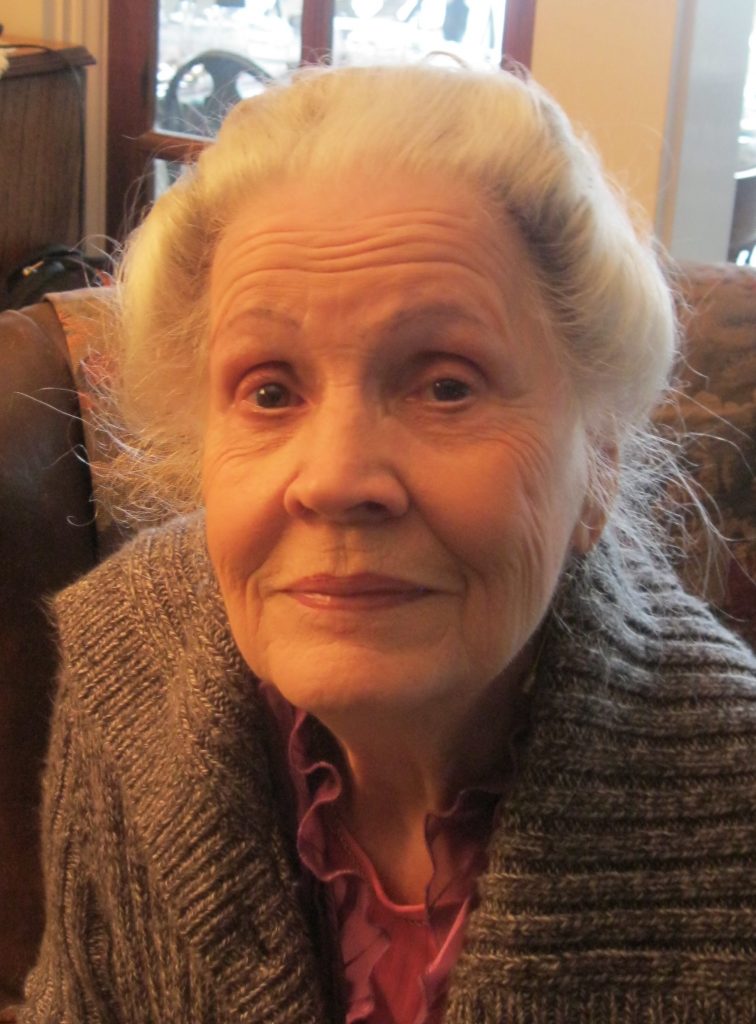 Loretta Hall Lasley
August 24, 1923 — December 16, 2018
Why fear death, What is death?
It is not leaving, it is arriving.
It is not saying, goodbye.
It is saying, welcome.
It is not saying, someday.
It is saying, eternity!
~Loretta Lasley
Our sweet Loretta Hall Lasley, age 95, passed at her home on Dec. 16, 2018 with her beloved daughter by her side.
Loretta was born on Aug. 24, 1923 in a small farming community in Fayette City, Pa. She was a twin and one of eight children; her twin, Lorraine, passed at six weeks. Loretta is preceded in death by her youngest son, Jonathan Lasley (1988), her husband, William Murray Lasley (2012), and all her siblings. She is survived by her children, William C. Lasley (Sandy), and Darla Duchessa, as well as seven grandchildren, 20 great-grandchildren and one great-great-grandchild, due in March.
Loretta's father, William Hall, worked in the coal mines and died suddenly from Black Lung after his and Pearl's eighth baby. Family pulled together and Loretta's grandparents supported and helped from their local farm.
After graduating high school, Loretta decided to help in national defense in the World War II war effort. She went to Baltimore, Md., to work as a time keeper at Martin Marietta Aircraft plant on the bomber production line. There she met her handsome husband, William (Bill) Lasley, who inspected aircraft.
Shortly after they were married, Bill was drafted into the Army Air Corps and sent to the South Pacific. Loretta went to Lancaster, Pa., and worked as a shell inspector. After the war, they lived in Illinois and had three children. They moved to Boulder, Colo., in 1954 and came to beautiful Whidbey Island, Wash., to be with their children in 1987.
Bill and Loretta were active members of Island Church in Langley, where Bill loved the choir and Loretta regularly greeted and read her poetry on special occasions.
Her many poems will be passed on to her family as treasured gifts. We will miss her greatly.
A special and private memorial service will be held by her family.
I love you all so dearly,
Will you call my name in heaven,
As you did when you were children? "Mother, where are you?"
I will be listening.
How swiftly the years go by.
Childhood to great Grandmother.
I would like to gather you all
Under my wings
And keep you safe forever.
~Loretta Lasley