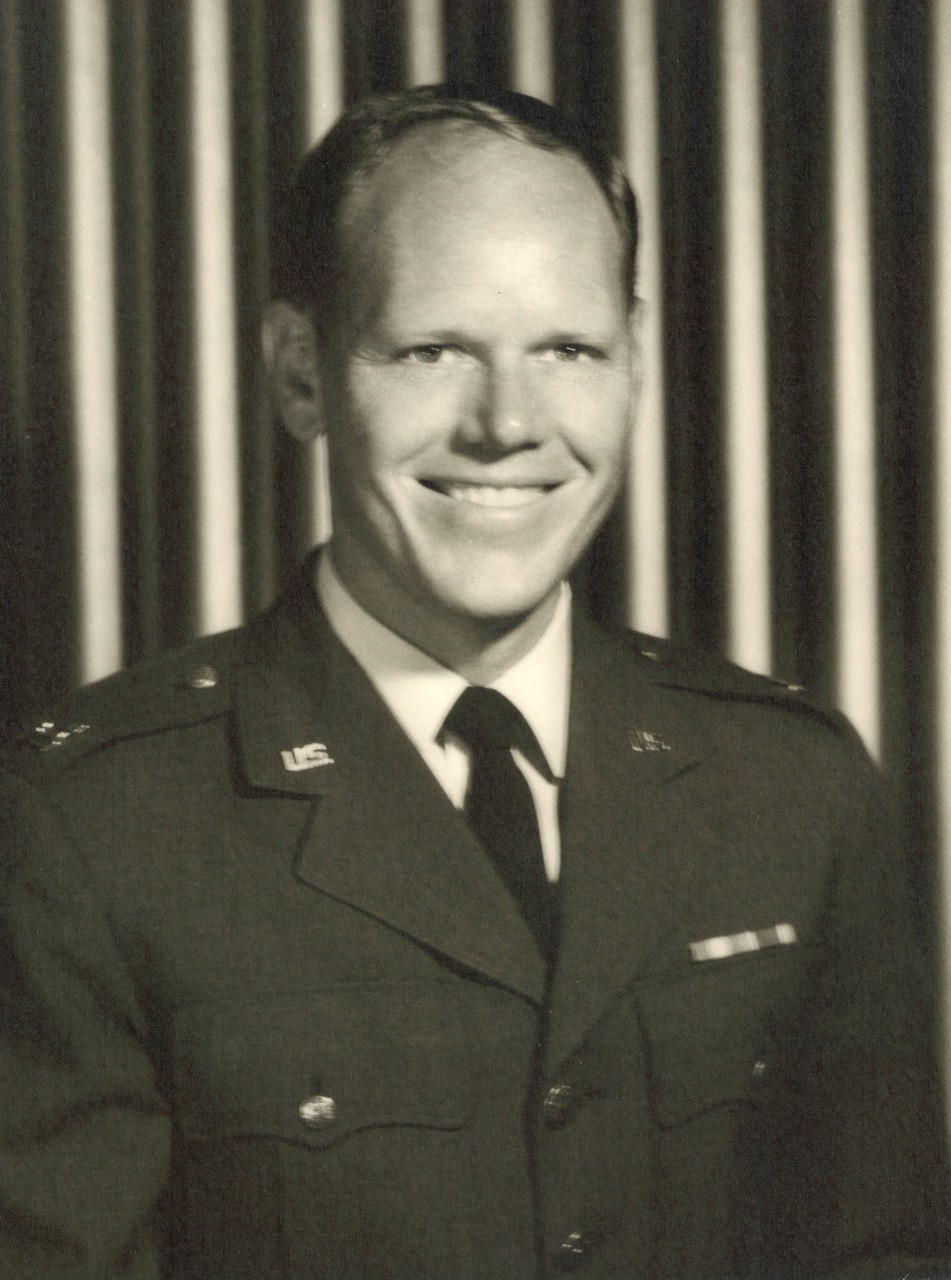 Lt. Col. Clarence "Neal" Sims
— March 25, 2022
Lt. Col. Clarence "Neal" Sims passed away at home Friday, March 25, 2022 with courage and dignity, after a five-year battle with cancer of the esophagus, and in remission from Non-Hodgkin's Lymphoma.
He is survived by his beloved and devoted wife, Bridgit Sims. Theirs was a great love. He was the love of her life, and she was the love of his.
He was a man of honor, with a military career that drew on his diplomacy and intelligence as well as his bravery. He served in the U.S. Air Force from 1964 to 1985. His last posting was at the Pentagon. He was a hero in every sense of the word – gentle, compassionate, tender, generous, a protector and a warrior. Neal loved and sacrificed. His service decorations are many: Bronze Star Medal; Meritorious Service Medal with two Oak Leaf Clusters; Joint Service Commendation Medal; Air Force Commendation Medal with Oak Leaf Cluster; Air Force Outstanding Unit Award; National Defense Service Medal with four Bronze Service Stars; Air Force Longevity Service Award Ribbon with four Oak Leaf Clusters; and the Republic of Vietnam Campaign Medal.
A passionate family man, Neal loved his son, Brian; daughter, Kathryn; his five grandchildren; and three great-grandchildren. He was a father figure to his niece, Lori, and to his nephew, Phil; and Phil's four children. He was a much-loved, kind, and welcoming stepfather to Melissa and her family. Neal counted dogs among his closest family. He leaves behind te10-year-old Jack, who he adopted on Father's Day, 2021. Jack is now Bridgit's emotional support and constant companion, as Neal instructed him.
Throughout his life, Neal supported civil rights, gender equality, and women's rights. The history of race inequity in America was abhorrent to him. He was a proud member of the ACLU and supporter of the Southern Poverty Law Center.
He was a defender, a man for all seasons, a gentleman and a renaissance man. Neal's advocacy for the environment began with his deep love of nature, whether in the air, on the water, or outdoors. He was a catch and release fisherman, a boater, and he flew missions with Alaska Search and Rescue. He was also a musician, a historian and an engineer. He drew on his Texas childhood as a cook, adapting favorites when he became vegetarian.
Neal approached both cancer and death with stamina and focus. He fought back from the brink several times with the devoted care of his wife. During his last remission, he trained daily to become a successful candidate for hip replacement surgery, which he had in December of 2021. Sadly, in January 2022, the doctors found his cancer had metastasized and was growing aggressively. Options ran out.
His wife, Bridgit, offers heartfelt thanks to his team of specialists at Swedish Hospital, Seattle; to our angel, R.N. Debra Cadiente, for her care of them; to his nurse, Jeannie, with WhidbeyHealth Hospice for her wisdom and counseling; to the many friends and neighbors who held us close; and to Paul Messner for his unwavering friendship. Neal valued self-determination. "End of Life Washington" afforded him the opportunity to choose a time and stay in control of his peaceful passing in the presence of those who loved him.
We only now realize what we have lost.
"A sleep I shall have
A rest I shall have
Yet death will be but a pause
For the peace of my years
In the long green grass
Will be yours and yours and yours."
Leo Marks – "Carve Her Name With Pride"