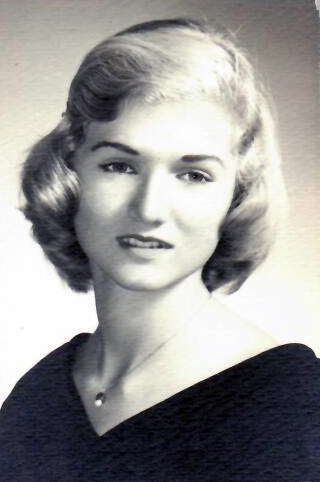 Marcia Ann Stillwell
June 16, 1942 — May 25, 2023
Marcia Ann Stillwell, born June 16, 1942 in Sidney, Ohio, passed away May 25, 2023 in Oak Harbor. She was a much loved wife, mother, sister, grandmother, great grandmother, teacher, world traveler, and lover of flower gardens.
She is survived by her loving husband of 58 years, Rex Stillwell; two children, Annette Kay Stillwell Ennis of Oak Harbor, and Shannon Colleen Temple of San Antonio, Texas; sister Sara Jo Johnson and brother John Ross Whited, both of California; two grandchildren; three step-grandchildren; and four great-step-grandchildren.
Born in Sidney, Ohio in 1942 to Sarah and John Whited, and the fourth of five children, Marcia moved with her family to Hermosa Beach, Calif., in 1956, where she met her life-long best friend and future husband, Rex Stillwell. They attended Mira Costa High School in Manhattan Beach and dated until graduation, when Rex enlisted in the U.S. Navy and Marcia went on to become one of the few women in the business department at what was then Pepperdine College. There she graduated with a Bachelor of Science degree and she later earned a teaching certificate from Long Beach State.
On August 15, 1964, Marcia married Rex Stillwell, who had separated from the military, and they resided in St. Charles, Mo., Manhattan Beach, Calif., and Waverly, Ill., and started their family of two girls.
In 1974, Rex rejoined the U.S. Navy in and Marcia began her adventure as a navy wife. The military took them to Yokohama, Japan in 1974, where she taught English to Japanese nursing students and learned the art of Japanese flower arranging/Ikebana. Rota, Spain, became her home in 1978 where she started teaching in the Department of Defense (DOD) School System, taught night classes for the University of Chicago, dabbled in English-style horseback riding, and experimented with square dancing. In 1982, orders took them to Yokosuka, Japan, where she continued working in the DOD system, at Nile C. Kinnick High School.
After many adventures abroad in Japan, China, Hong Kong, Spain, Portugal, and Great Britain, Marcia and the family returned to the U.S. in 1986 and made their home on beautiful Whidbey Island. Here she taught at Oak Harbor High School and then worked briefly for Chapman University before settling into retirement as a full-time wife, gardener, and active church member in the early 2000's.
Marcia is remembered as a tomboy by her brother and as having the most beautiful smile by her sister. A gracious and kind host, her home was always filled with plants and flowers, and she made a mean batch of oatmeal squares. Marcia's family will celebrate her life privately and thanks friends and family for your prayers and well wishes.