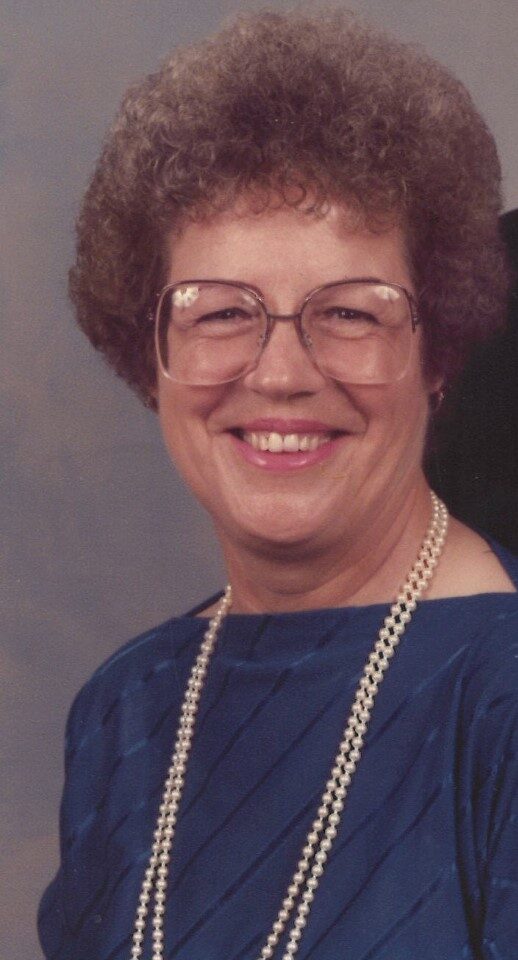 Margaret Bell Loper
April 28, 1931 — July 6, 2021
Longtime Whidbey Island resident, Margaret (Bell) Loper, 90, died at Ashley Gardens Memory Care in Mount Vernon, Wash., July 6, 2021 with daughters Dianne and Joanne by her side. She was born at home in Manchester, England in the suburb of Levenshulme April 28, 1931, to George and Florence Minnie (Fuller) Bell.
George was machinery foreman in a knitting factory and Florence worked at Seiman's Light and was active in her church. Almost all aspects of Margaret's early life in Manchester were overshadowed by World War II. "Air raids, sirens, gunfire" and later, rationing, monopolized the time. At 14, Margaret began work at a chartered accountants office as a clerk. In her later teen years, she enjoyed and taught ballroom dancing. A priority for her when moving to the United States was to become a U.S. citizen, which she did in 1957. She applied her accounting skills throughout her life and travels. Companies she worked for ranged from Slydloks Time and Motion Study Office in Manchester to the Triton Missile Project near Moses Lake, Wash. In Oak Harbor, she worked at Everett Trust and Savings, the Navy Exchange service station and as a Navy Exchange service manager. Ending her long working career with a return to England in the role of Service Operations Manager, Navy Exchange, United Kingdom in 1991. In her retirement years she volunteered with the Red Cross, Oak Harbor Senior Center and helped seniors with their taxes.
Margaret met a handsome sailor while working at the Air Force Service Station in Moses Lake, whom she would spend the rest of her life with. Gene and Margaret were married Sept. 28, 1964, in the Methodist Church in Oak Harbor. Gene's travels with the Navy would take them across the U.S. and across the world, settling back in Oak Harbor, July 4, 1968. Upon making their home in Oak Harbor, she became active in the community, becoming a member of the First Reformed Church, Oak Harbor Yacht Club, Emblem Club, Toast Mistresses and Navy Exchange Retired Employees Association, additionally volunteering her time and skills where needed. She was always willing to help others.
During their 57 years of marriage, Margaret and Gene traveled with treasured friends and made many more on their numerous adventures around the world and at home in Oak Harbor. They regularly shared stories from their journeys to New Zealand, Australia, Europe, Vietnam, Japan, Iceland, across Canada and the United Kingdom. Many friends and family came to visit and stay at their home in Oak Harbor. Margaret's parents, Frank and Florence Hopley and sister Dorothy Bell also made Whidbey Island their home. Margaret will always be immensely missed by her friends and family, but we all cherish the many memories we have.
Margaret is preceded in death by brother George Bell of Leicester, England.
Margaret is survived by her husband, Gene Loper; her sister, Dorothy Bell of Coupeville; daughter Dianne (Cunningham) Batz and family of Anacortes; daughter Joanne (Cunningham) Parmley and family of Snohomish; grandsons Michael Batz Steven Batz, Patrick Batz, Simon Parmley and Ian Parmley; and four great-grandchildren.
A memorial service and fellowship will be held in her memory at Wallin-Stucky Funeral Home, 1811 NE 16th Avenue, Oak Harbor, Washington, Saturday, Aug. 7, at 10 a.m., with reception to follow.
In lieu of flowers, memorial donations may be made to Hospice of the Northwest, 227 Freeway Drive, Suite A, Mount Vernon, WA 98273 or to the Oak Harbor Emblem Club. Condolences may be left in Margaret's online guestbook at www.wallinfuneralhome.com/memorials/margaret-loper/.