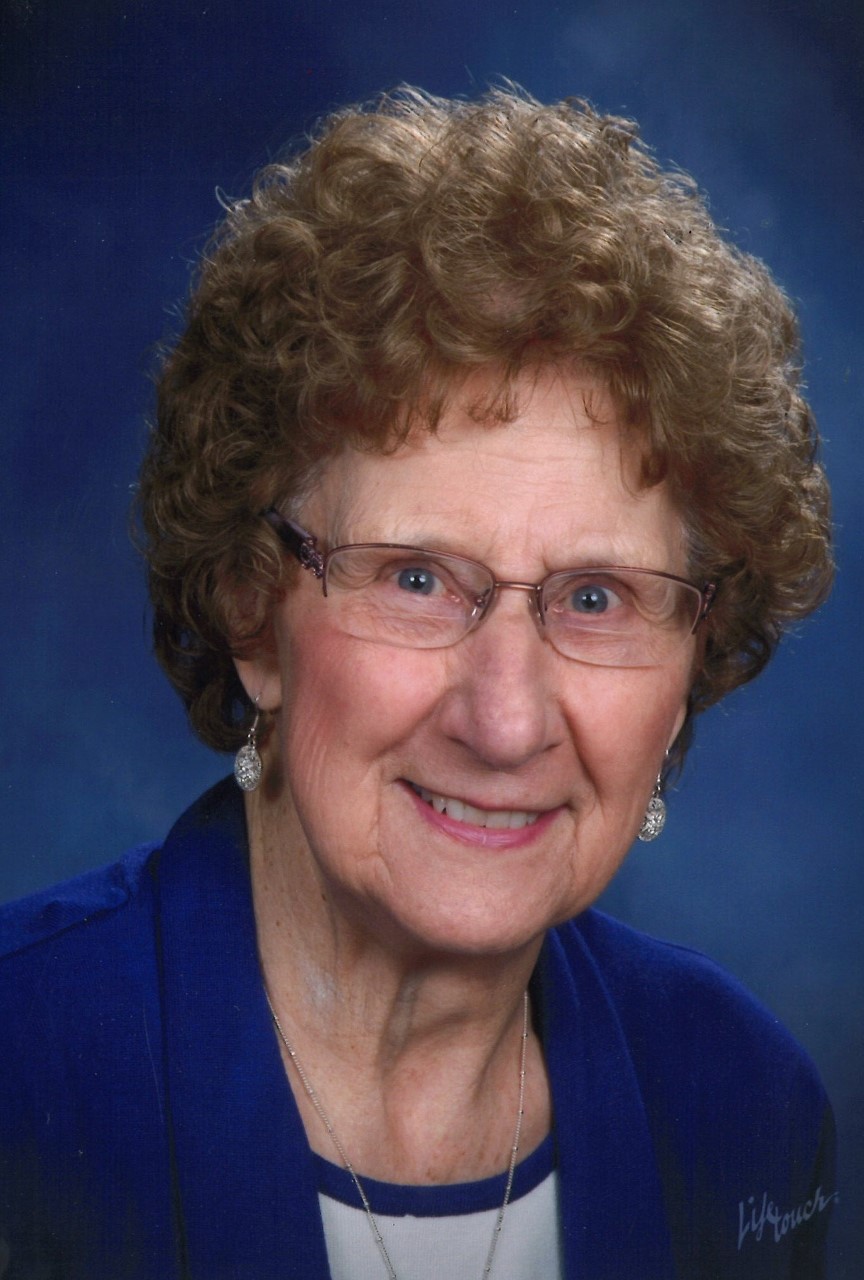 Margene Lavonne (Vande Garde) Van Dam
January 2, 1929 — April 19, 2021
Margene Lavonne (Vande Garde) Van Dam was called home to her Lord and Savior April 19, 2021, at the age of 92. She was born in Boyden, Iowa Jan. 2, 1929, to Bernard and Gertrude (Vander Zwaag) Grooters.
Margene married Donald Vande Garde Oct. 10, 1947, in Boyden, Iowa, where they later bought their first dairy farm. In 1960, they moved to a farm in Wisconsin where they lived for three years until they moved to Lynden, Wash., and bought a dairy farm. She drove a school bus for many years and also worked as a cook at Cedar Springs Christian Retreat.
In their semi-retirement, Margene and Don enjoyed traveling with tour groups to various destinations both foreign and domestic. Margene and Donald were married for almost 44 years when Don passed suddenly April 24, 1991
March 16, 1999, Margene married Jack Van Dam of Oak Harbor. They spent many happy years together traveling and enjoying their time with friends and family until Jack's passing July 14, 2011.
Margene is survived by her five children and their spouses: Donna Faulkner (Paul), Judy Ross (Mark), Vern Vande Garde (Shelly), Nancy Farrington (Steve), and David Vande Garde (Kristine); three grandchildren: Travis Love (Melissa), Donald Love, and Angela Vande Garde (Rob); three great-granddaughters: Ashley, Sydney, and Brooke Love; her brother, Rod Grooters (Lavonne); and her sister, Janet Grooters. She is also survived by her four step-children and their spouses: Linda Nickols (Tom), Ron Van Dam (Nancy), Wayne Van Dam (Amy), and Joanie Wiaczek (James); six step-grandchildren, and 11 step-great-grandchildren.
Margene stayed very active until her passing. She was a volunteer at Coupeville Hospital for more than 20 years. She enjoyed cooking meals for the needy at her church and was always happy to take her friends to appointments if they needed a ride. Her willingness to lend a helping hand was appreciated by many.
A memorial service was held at First Reformed Church in Oak Harbor April 27, 2021, after a private interment at Greenwood Cemetery in Lynden. In lieu of flowers, donations may be made to Samaritan's Purse, which was her request.