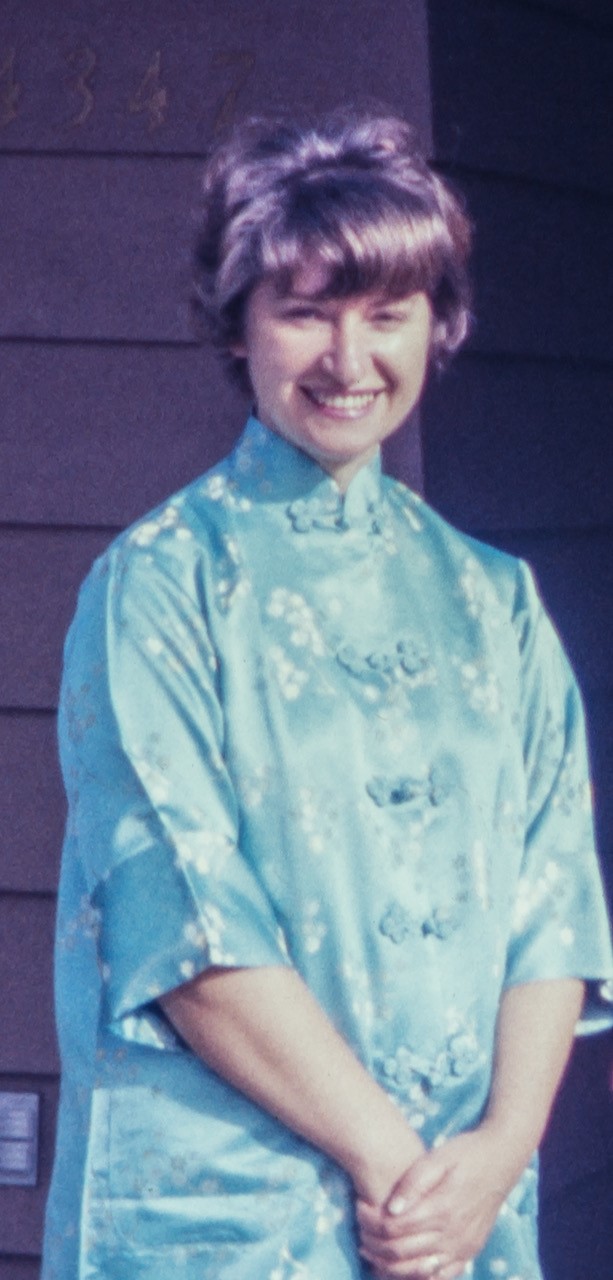 Marian M. Bolte
March 6, 1929 — November 27, 2020
Marian M. Bolte of Coupeville, Wash., passed away Nov. 27, 2020 at the age of 91. Marian was born in Dunkerton, Iowa to Ella and Walter Ackerman and was preceded in death by her parents and four siblings: Evelyn, Verna, Arlan and Norma. In 1948 she and John R. Bolte were married and this past September they celebrated their 72nd anniversary. Marian and John lived in a number of places throughout John's career – Oklahoma, Lawrence, Kan., Greenbelt, Md., Cedar Falls, Iowa, Iowa City, La Mesa, Calif. and Maitland, Fla., finally retiring in Coupeville.
Marian was a homemaker and will be remembered as a loving and beloved wife, mom and grandmother. Her family was her pride and joy and she was absolutely devoted to them. The family had many fun times camping in almost every state, enjoying the beauty of national parks and other scenic places. Marian was a talented and creative seamstress and crafter and was skilled at quilting, decoupage, embroidery, needlepoint, rug hooking, and painting. She loved Celtic Thunder, John Sebastian, and Peter, Paul and Mary.
Marian was a member of the Maitland (Fla.) Presbyterian Church. She was active in the University of Central Florida Women's Club in Orlando for many years. That she was voted the club's "most congenial" member is a testament to her gentle and friendly manner, and her always present quiet sense of humor.
Since 1997, children and grandchildren gathered at Marian and John's home in Coupeville during summers and holidays for boating, fishing, whale-watching, picnics, pizza, card games, meals together and exploring our local Whidbey parks. For John and Marian's 50th and 60th anniversaries, the whole family traveled to the San Juan Islands to celebrate.
Marian spent her last year well cared for by the staff of Regency Memory Care in Oak Harbor, WhidbeyHealth Hospice Care, with twice-daily visits by her husband, John. The family is grateful for the care and friendship of Julie Bloomhall in the last several years. Marian will be dearly missed by her family and friends. A Celebration of Life will be held later in 2021 when family and friends can safely gather to share memories and stories.
Marian is survived by her husband, John, of Coupeville; daughter, Becky, of Oak Harbor; son, Mike, and his spouse, Frances, of Santa Cruz, Calif.; and son, John, and spouse, Ann, of Corvallis, Ore. Marian and John have five grandchildren: Zach, Chris, Matt and spouse, Dani, Kitty, and John; one great-grandchild; and many nieces and nephews.
The Bolte family would like you to please consider a donation to WhidbeyHealth Hospice Care at whidbeyhealth.org/home-health/ in Marian's name. They provided compassionate care to Marian and support for her family in her final months.
Arrangements are entrusted to Wallin Funeral Home, Oak Harbor, Wash. Please visit Marian's page in our Book of Memories online at https://www.wallinfuneralhome.com/ to share memories and leave condolences.