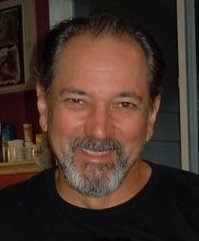 Mark Calim
— January 2, 2019
Mark Calim passed away Wednesday, Jan. 2, 2019 in his home.
He was born May 17, 1955, in Sidney, Ohio. He grew up the youngest of four children to Joseph and Jauneth Calim. During his childhood, the family moved to the Bay Area in Calif. Mark had a love for mechanics and fixing things from a very early age. He used to take apart household items to learn how they worked – radios, lawn mowers, motors, and anything else that was not screwed down. Some of the stories Mark shared over the years touched on his love for his dad; as a child, he used to pretend to fall asleep on the couch, just so his dad would carry him to bed. He told funny stories of getting in trouble with the nuns at his Catholic school, riding his bicycle everywhere as a teenager and getting away with driving cars when he was not supposed to.
In his early 20s, he moved to Colorado, where he married Diane and had two children, Jauneth and Greg. In 1980, Mark and the family moved to Craig, Colo., which was a small community suitable for raising kids. Mark's career as an automotive technician really took off while there; he worked for several dealerships, as well as independent shops. Mark was devoted to his craft and was one of the lucky people who absolutely loved his profession. He was intrigued by how things worked and took pride in the challenge of fixing the impossible. He always wanted the jobs no one else could figure out and he would spend hours troubleshooting and diagnosing the most difficult car problems. He was an ASE Master Technician for many years, and he earned numerous dealership-specific qualifications (Ford, Subaru, Chevrolet, etc.).
In 1996, Mark married Aggie in Hayden, Idaho. When Aggie joined the Navy, they moved to Whidbey Island, where she was stationed from 1998 to 2003. After leaving the Navy, Mark and Aggie decided to stay in Oak Harbor and start a family, as well as their business. Mark worked out of their home for a few years trying to establish his clientele. The business expanded over time, at which point it was relocated into town and eventually moved to its current location. Mark always cared for his customers and took pride in everything he touched. He wanted people to feel welcome at his shop and he took time to answer any questions they had. His goal was for his customers to trust him and know that he would give them honest advice.
Mark was kind, caring and very loving. He loved spending time with his children – teaching them about the world around them – and they will always be his legacy. He had a heart for people and was always eager to serve them. In 2016, along with his brother Bruce, Mark went on a mission trip to Haiti as part of the Heal International Medical Missions. When his three youngest children were little, Mark used to volunteer at the Crescent Harbor Elementary School. He also helped out at the snack shack during Saturday football games of the Oak Harbor Football and Cheer League. Mark was willing to give his time and talents wherever they were needed.
He is survived by his wife of 22 years, Aggie; his children: Jackie, Jacob, Matthew, Greg (Liz), and Jauneth (Earl); his grandchildren: Greyson, Jenny, Xavier, Pete, Nate, Treyton, James, and Brandon; his brothers Greg and Bruce (Kay); his father Joseph and his wife Susie; as well as extended family and many close friends.
He is preceded in death by his mother, Jauneth, and his sister, Lenor.
Family, friends, customers and other people who loved Mark are invited to his Memorial Service Thursday (Jan. 10) at 5:30 p.m. at Living Word Church, 490 NW Crosby Ave. in Oak Harbor. There is nothing more important to our family than to know how Mark's kindness and generosity touched others. It is our hope you will be able to join us in celebrating Mark's life.