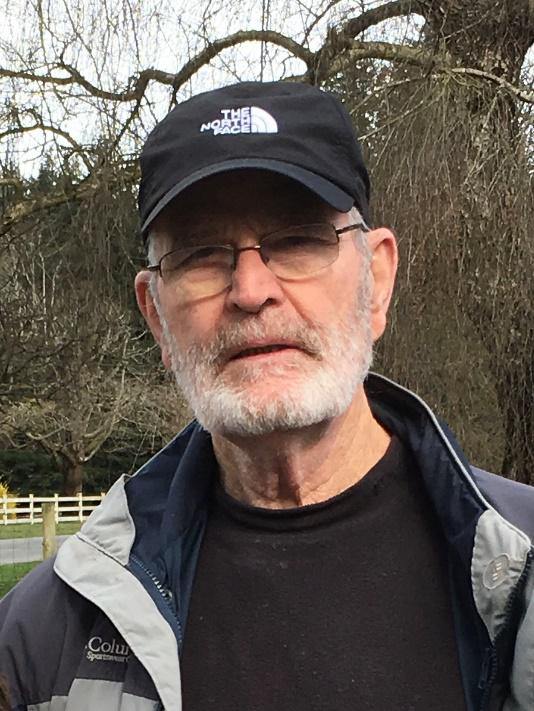 Martin Rudy Whittaker
August 20, 1938 — April 7, 2019
Rudy had a long, wonderful life. We still feel like he left us too soon, after a mercifully short bout with pancreatic cancer. Just over a year ago he lost his beloved wife, Julie, of more than 50 years. Together again, they join their daughter, Dana Whittaker(Zazueta), who preceded them in death in 2007.
Rudy was kind, helpful and accepting to every person he met. He was courteous and generous at all times, with all people. Since moving to Whidbey Island in 2004 from California, to be near family, he and Julie made many dear friends in their neighborhood, at their church, and in the community at large.
Hiking, gardening, birdwatching, language and literature, classical music, opera, and serving others were among his greatest interests. As a child he lived in the Sierra Mountains in California; his father was a park ranger. This led to a lifelong passion for the outdoors. He hiked thousands of miles, and fly-fished remote wilderness lakes and streams for decades.
Rudy served this country with distinction. He achieved the rank of Command Sergeant Major, U.S. Army Combat Intelligence. As a linguist, fluent in many languages, especially German, he interpreted, questioned, and tested enemy forces, on the ground and in the air, listening to their communications at great personal risk. He served in Berlin and was reactivated during the Bosnian war.
He opened a ground cover nursery near his home in California, and went on to teach horticulture at San Joaquin Delta Community College. Rudy loved sharing his knowledge. He often volunteered on south Whidbey, and enjoyed his time working on landscaping projects, including the Freeland Library.
Left behind are his sister, Marilyn Taratoris, of Athens, Greece; son, Jacob Whittaker (Davis, Calif.); and daughter, Deirdre (Goldie) and her husband, Bret Christensen, of Freeland, Wash.; and son-in-law, Blanco Zazueta, Oakland, Calif. He was so proud of his grandchildren and their many achievements: Asa Holtby (Jones), Ruby Jones, Angus Jones, Neaj Zazueta-Whittaker, Brendan Whittaker, Myca Bartel (Christensen), Maverick Christensen, and Magnus Christensen (age 12), who got to spend so much time with his amazing grandparents as they shared their knowledge and caring grace as he grew. Great-granddaughters: Adaya and Luna Bartel, June Holtby, and the newest, little Rudi Whittaker, born just after Rudy's passing.
Many nieces, nephews, extended family and dear friends will sorely miss Rudy and his calm, capable demeanor. He was truly the best man I ever met.
Please join us for a celebration of life for Martin Rudy Whittaker at 2 p.m. August 3, at Langley United Methodist Church.