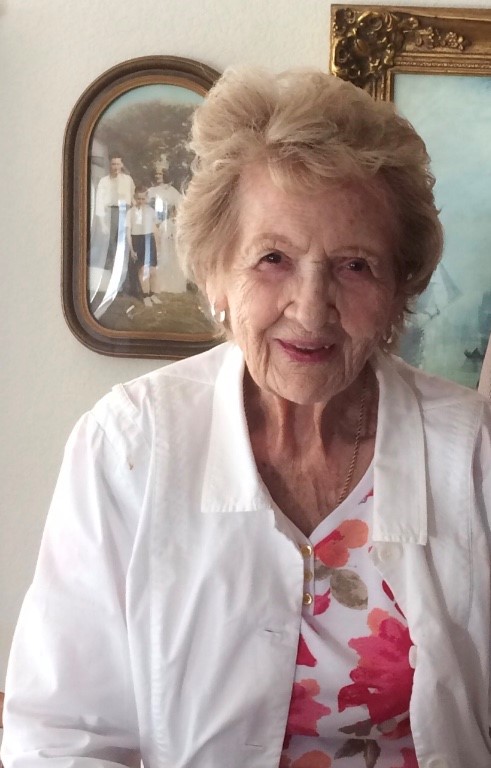 Mary Lou Neely Mattson
March 25, 1926 — October 17, 2021
Mary Lou Neely Mattson died at her home in Oak Harbor Sunday, Oct. 17, 2021. Born March 25, 1926, Mary Lou was raised in Merryville and Oakdale, La., the daughter of Wick Neely and Nell Warner. During World War II, she worked at U.S. Army Training Center Camp Claiborne, La., as an office clerk. There she met her future husband, Bruce D. Mattson, an artillery officer from Mankato, Minn. They were married in Texas in July 1945, while he was in hospital recovering from war wounds. They moved to Bruce's hometown in Minnesota where they lived for the next 20 years, raising three sons.
The family then moved to Lubbock, Texas, where Bruce was a faculty member at Texas Tech University. Upon retirement in 1984, Mary Lou and Bruce moved to the Pacific Northwest. They lived on Whidbey Island for the remainder of their long lives – first in Langley, then Oak Harbor.
Mary Lou was proceeded in death by her two brothers, Robert Neely and Winston Neely, her son Rob Mattson of Seattle, Wash., and her husband, Bruce. She is survived by her other two sons, Doug Mattson of Oak Harbor, and Dan Mattson of Portland, Ore. She is also survived by two daughters-in-law, 10 grandchildren and 15 great-grandchildren, as well as nieces, nephew and cousins.
Mary Lou had a passion for history and genealogy and was an active member of Daughters of the American Revolution, Daughters of Norway, and Daughters of the Confederacy. Mary Lou was from tough American colonial pioneer stock, and she strived tirelessly to pass along their values of self-reliance, personal responsibility, and fortitude. Her personality and influence were great and she is sorely missed by her family and friends.
Private interment will be held at Tahoma National Cemetery at a later date.