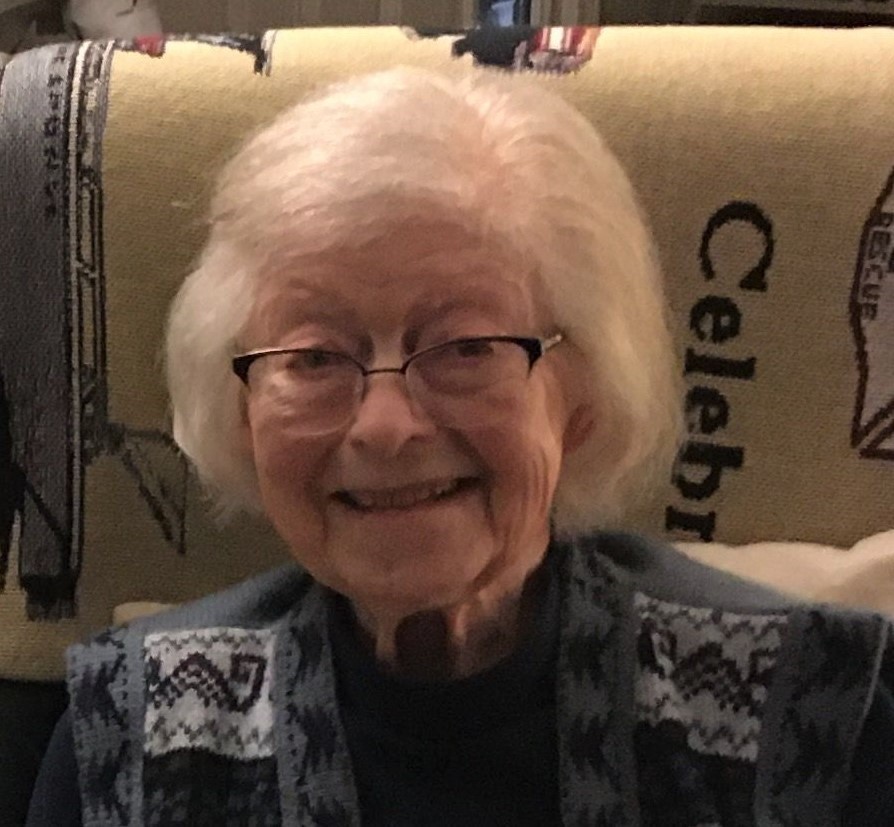 Maxine Sondericker
November 16, 1929 — November 30, 2020
Edythe Maxine Sondericker was born Nov. 16, 1929 in Bell, Calif., to Claas and Sarah (Eitzen) Willems. When she was still a small child, the family moved to Exeter, Calif. Maxine always considered Exeter her hometown. She attended Exeter schools, and graduated from Exeter Union High School in 1947. In 1943, Maxine met Jack Sondericker at a youth event at the Exeter Baptist Church. They dated all through high school and married in June, 1948.
Maxine and Jack started their married life in Berkeley, Calif., where Jack attended the University of California and the Berkeley Baptist Divinity School. Their first child, Deborah, was born there. In 1953, Jack was ordained and became the pastor of a church in Rio Vista, Calif. Maxine became a pastor's wife, who considered her role a calling. She taught Sunday school, organized events, and attended many meetings and studies, all while raising her children. While they lived in Rio Vista, two more children, Rebecca and Stephen, joined the family. In 1962, Jack was called to serve a church in Moraga, Calif., and the family moved to the Bay area. A fourth child, Philip, was born there.
In 1966, Jack was called to serve a church in Oak Harbor, Wash. They loved the northwest immediately and stayed in Washington State for the rest of their lives together. In 1978, they were called to a church in Spokane. In 1989, they were called to serve two small churches in Roslyn and Cle Elum, Wash. Jack retired in 1992, and they returned to Oak Harbor, where they had many friends and family.
As her children grew, Maxine decided to return to work to help with college expenses. She returned to the field she had worked in before Debbie's birth, medical records. She took a couple of college classes to update her skills and went to work as a medical transcriptionist at the Navy hospital in Oak Harbor. Later, she worked in various office jobs in Spokane, and in a medical clinic in Cle Elum. She retired when Jack did in 1992.
Maxine was a woman of strong faith her whole life. She was very proud of her Dutch Mennonite heritage, and loved learning the stories of her Mennonite ancestors. She and Jack were active members of Oak Harbor First United Methodist Church, where Maxine participated in various activities of Women's Ministries.
In retirement, Maxine and Jack began to do the traveling they had always wanted to do. They took a variety of cruises and traveled all over the world. They visited Europe several times, as well as China and South America. They loved living close to their children, grandchildren, and great-grandchildren, and visits were frequent.
As Maxine's health began to fail, they sold their home of 25 years and moved to the Cottages at Regency on Whidbey. A few years later, they moved into the assisted living facility at Regency, where Maxine passed away peacefully Nov. 30, 2020.
Maxine was preceded in death by her parents, Claas and Sarah Willems, and her sister, Marilyn Davidson. She is survived by her husband of 72 years, Jack Sondericker, and children: Debbie (Bob) Wallin; Becky Machin; Steve Sondericker (Loraine); and Philip Sondericker. She is also survived by five grandchildren: Caitlin Machin (Rob Anderson); Julia Machin; Kirstin Wallin (Justin Roche); Kelda (John) Adair; and Erik Wallin (Laura). She also dearly loved her five great-grandchildren: Cara Adair; Cayden Wallin; Kyla Wallin; Silas Anderson; and Oriana Anderson.
Memorials may be made to Oak Harbor First United Methodist Church.
"Her children arise and call her blessed; her husband also, and he praises her." Proverbs 31:28