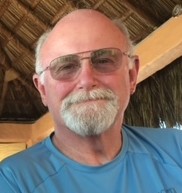 Michael Clifford Hobbs
July 24, 1944 — September 22, 2021
Michael Clifford Hobbs, 77, went home to the Lord Sept. 22 from University of Washington Medical Center Northwest.
Michael was born July 24, 1944, in Vancouver, Wash., to Robert and May Libby Bean. He was adopted by May's second husband, Glenden Hobbs, at the age of four. Michael graduated from Colville High School, Colville, Wash., in 1962 and immediately joined the U.S. Navy to begin a 30-year career, retiring as a Master Chief Petty Officer in 1992 at Naval Air Station Whidbey Island. Too young at that time to really retire, he had a second career as a U.S. Postal Service city carrier in Oak Harbor, and his final employment at ACE Hardware's sporting goods combined two passions; people and firearms.
Michael loved God, his family, his friends, and his country. He stood on the promise of 1 Cor. 10:13 and believed that we're only given perfect days, "it's our job to keep them that way." He valued friends he made along the way in life and stayed in close contact with high school classmates, Navy buddies, postal co-workers, church family and many others he'd met.
He threw himself into whatever he did with passion, immersing himself in learning and practice whether it was Bible study, golf, photography, shooting or Jeeps and if he was nothing else, he was a patriot. He was a lifetime member of several military service organizations, firearms training organizations and other activity-related organizations. Until recent years, he and wife, Terresa, were long-time members of the First United Methodist Church in Oak Harbor and of the Walk to Emmaus community (Walk #54). He loved music and had a beautiful singing voice, which he shared in An-o-chords for a few years, and could whistle accompaniment to just about anything.
Michael is survived by his wife, Terresa; sons Jeff Robinson (Marisha) of Plain, Wash., Jack Robinson (Charlene) of Coupeville, Wash.; grandchildren Kevin Robinson, Rebecca Bundy (Zane), Kayla Robinson, Joshua Robinson and Rose Robinson, each of whom was a source of immense joy and pride; and by brother Richard (Rick) Hobbs of Freeland, Wash.; niece Mariesa Dale; and nephews Ross and Ryder Hobbs, as well as numerous cousins. He's predeceased by his mother, May Ellen Smith, adopted father Glen Hobbs, stepfather Richard Smith and niece Rhianna Hobbs.
Funeral arrangements are being handled by Wallin-Stucky Funeral Home in Oak Harbor, where a memorial will be posted. The service will be Wednesday, Oct. 13, at 1 p.m. at that location. In lieu of flowers, Michael would invite you to join him in supporting Wounded Warriors or Tunnel to Towers.