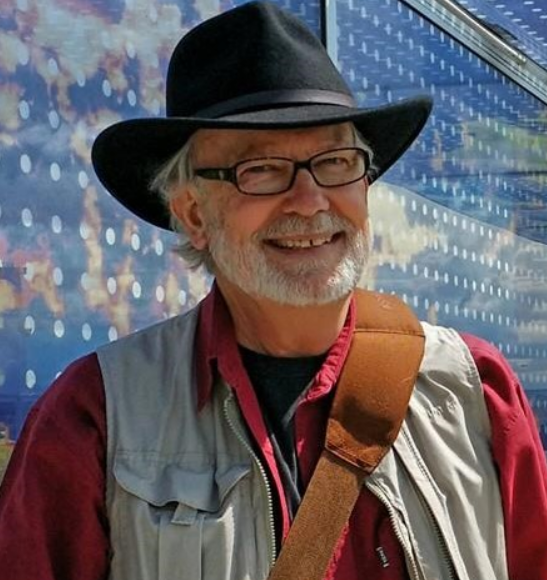 Michael Denis Hill
July 18, 1946 — May 8, 2019
Michael Denis Hill, age 72, of Coupeville, Wash., died Wednesday, May 8, 2019, after a more than year-long battle with brain cancer.
He was born July 18, 1946 in Springfield, Mo., to Lt. Col. Kenneth Rolfe Hill and Mildred Louise (Pering) Hill.
As an Army dependent, he lived in Korea, Turkey and France, as well as Virginia, California, Washington and Oregon. His lifelong passion for photography began with a Brownie Hawkeye camera in Istanbul in 1957. In his teen years, he attended Poitiers American High School in Poitiers, France, and the Lycee de Grande Aire, LaBaule, France. He played bass in several rock bands in France and Virginia. He graduated from Robert E. Lee High School, Springfield, Va., and attended American University, Washington, D.C., and Franklin College, Franklin, Ind.
He is survived by a brother, Roger Hill, and his wife, Paula Hill; a half-sister, Jeanne Fredericks; sister-in-law Gretchen Hill, widow of his older brother, the late Kenneth Hill; numerous cousins, nieces, great-nieces and great-nephews; and his partner of nine years, Karen Rothboeck.
In his varied career, he worked for several trade and consumer magazines, including "Stock Car Racing," as a publisher, editor, writer and photographer; he also managed regional health surveys for the Department of Health and Human Services, and produced panoramic training videos at Whidbey Island Naval Air Station. In 2001, he earned the Qualified Panoramic Photographer designation from the International Association of Panoramic Photographers. He enjoyed both art and real estate photography, and for many years was a member of Penn Cove Art Gallery in Coupeville. Much of what he shot for pleasure was landscape and nature scenes and one of his goals was, as he put it, evoking "the experience of a particular nexus of site, light and weather." He was persistent in finding beautiful and unique photographic compositions and returning to them until the light and conditions were, to his discerning eye, perfect. He contributed photos to several books and publications and to local tourism agencies. He was generous with donations of his art for charitable causes. His most recent book was "Over Ebey's," an aerial overview of central Whidbey, published in 2016.
Date, time and location for a celebration of his life will be announced at a later date. Family and friends are encouraged to share memories and condolences at www.whidbeymemorial.com.