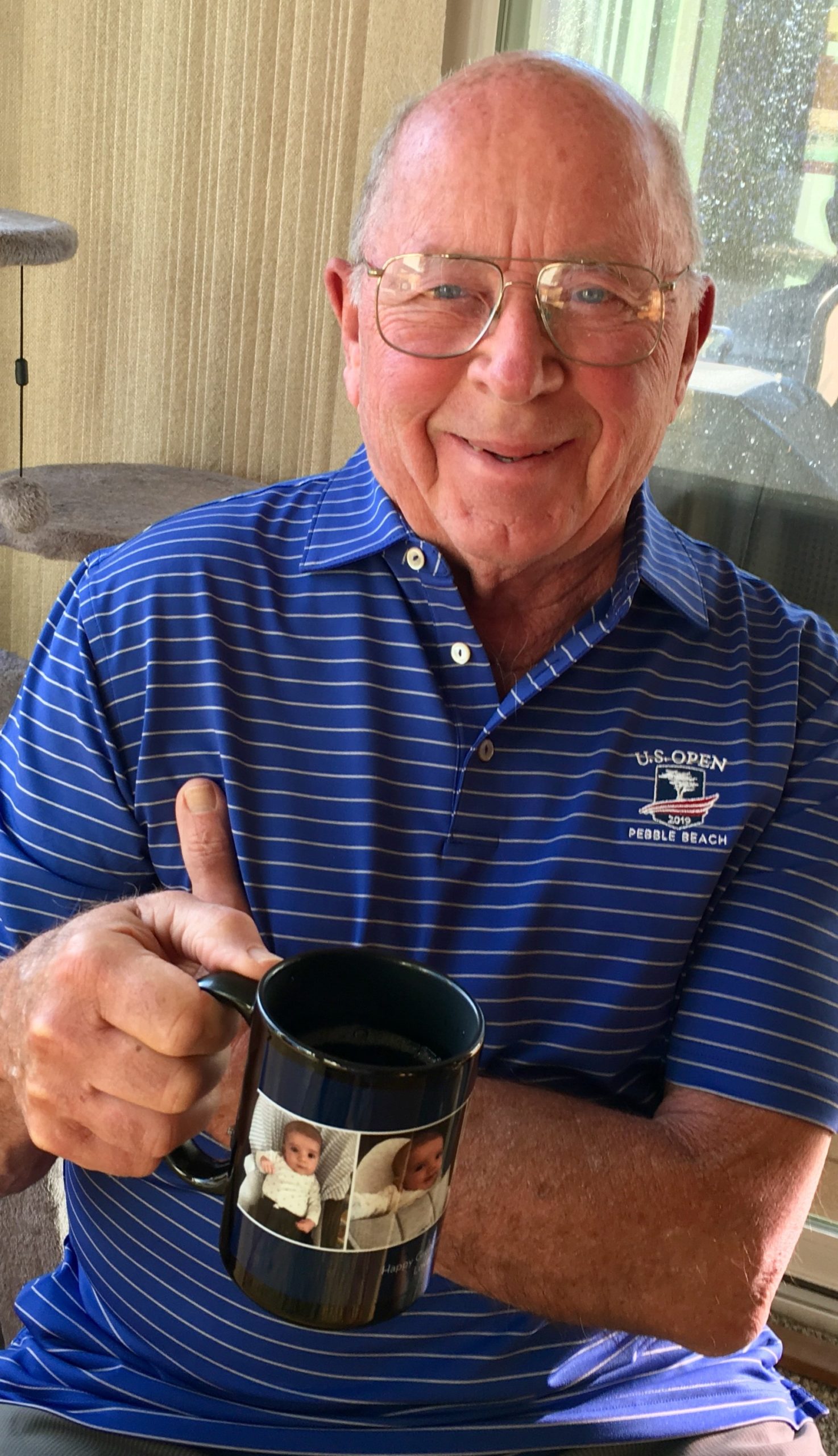 Michael Lee Mosbrooker
June 17, 1938 — March 3, 2020
Michael (Mike) Lee Mosbrooker, 81, of Oak Harbor, Wash., passed away on Tuesday, March 3, 2020, at home, surrounded by his family after a brief battle with metastatic melanoma.
A memorial service was held Thursday, March 5, 2020, at Wallin Funeral Home in Oak Harbor, with Chaplain David G. Lura officiating.
Mike was born in Valley City, N.D., ta to Alvin and Elvira Mosbrooker on Friday, June 17, 1938. Mike's family moved to Los Angeles when Mike was 5. Mike worked alongside his dad and grandfather as a carpenter, finishing his apprenticeship at age 19. He was also an auto enthusiast, working as a body and fender specialist and drag racing in his spare time. Mike earned a degree in applied mathematics from California Polytechnic State University, where he also participated in Glee Club, ROTC, and the National Society of Scabbard and Blade. He later earned a master's degree in nuclear physics from the Naval Postgraduate School.
Mike served for 20 years in the United States Army, retiring as a Lieutenant Colonel. He was a Senior Army Parachutist and Ranger and served with the 75th Artillery, 10th Special Forces, 1st Infantry Division, 46th Artillery, 173rd Airborne Brigade, 76thArtillery and the 3rd Infantry Division in addition to multiple staff positions. Mike earned multiple decorations including the Legion of Merit, six Bronze Star Medals for Valor and the Defense Meritorious Service Medal.
After retiring from the military, Mike held multiple positions as an engineer and program manager. He later built and managed apartment buildings with his good friend, Robert Rathe.
Mike met and married Judith (Judie) Ruth Ginsberg while he was stationed in Bad Tölz, Germany with Special Forces. Mike and Judie had three children: Patti, Mike and Eric. Judie died in 1991 after a short battle with breast cancer. Mike married Helen Swanner in 1992 and they have resided together in Oak Harbor since 1994.
Mike had many loves in his life in addition to his family: beagles, model airplanes, traveling, golfing, boating, sports, piloting airplanes and spending time in his workshop. Mike started flying model airplanes at age 5 with his mother's help and flew his final flight on New Year's Day 2020. Mike held many leadership positions with the Academy of Model Aeronautics (AMA) and was awarded the AMA Fellowship Award in 2020 for his distinguished service. Mike and Helen traveled in their trailer (with beagles) to numerous model airplane events and also traveled (without beagles) to Europe, Asia, Australasia and South America.
Mike's greatest joy were his three grandchildren: Jesse (18), Caroline (16), and Zachary (11 months). Mike also had two stepchildren: Tammy and David; and six step-grandchildren. In addition to his children and grandchildren, Mike is survived by his wife, Helen; brother, Harold; numerous nieces, grandnieces and grandnephews; his son-in-law, Jon; and daughters-in-law, Lisa and Karyn.
Mike lived a full life and he was admired, respected and loved by those he touched. In lieu of flowers, Mike requested memorials be made to the AMA Foundation at https://www.modelaircraft.org/donate or the Toddler Learning Center at https://www.tlcwhidbey.org/ways-you-can-help. The family of Mike Mosbrooker wishes to extend sincere thanks to Dr. Hall and his care team at the Seattle Cancer Center Alliance and the compassionate team from WhidbeyHealth Hospice Care.