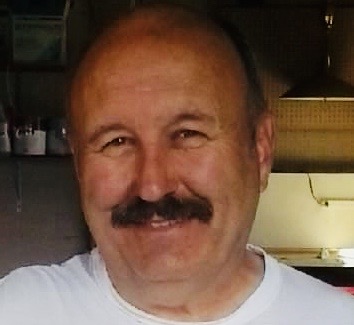 Michael Lynn Delph
March 17, 1956 — February 10, 2020
Michael Lynn Delph, age 62, longtime Oak Harbor resident, passed away at his home Monday, Feb. 10, 2020.
Michael (known affectionately as "Papa") was born in Galion, Ohio, March 17, 1957, to Charles Everett Delph and Eleanor Mary Catherine (McGee) Delph. He served his country honorably in the United States Navy, in active duty and in reserves. He came to Oak Harbor in 1977. He was employed in maintenance at Whidbey Health Medical Center.
Michael was an active member of Life Church in Oak Harbor. He was a skilled carpenter, and loved to use his skills to assist those around him in any way he could.
Michael is survived by his wife, Dian; daughter, Christine Delph of Pittsfield, Mass.; son, Nathan (Elizabeth) Delph of Mount Vernon; 10 grandchildren, Kendra, Kelliauna, Josiah, Jadon, Cara, Caitrina, Caitlin, Penelope, Alexander and Eliel; his mother, Eleanor Delph, and brothers, John and Gary, all of Ohio; also numerous other relatives. He was preceded in death by his father, Charles.
A Celebration of Life will be held at Life Church, 1767 NE Regatta Drive, Oak Harbor, Saturday, Feb. 22, 2020, at 2 p.m., Pastor Michael Hurley officiating. Military Honors will be under the auspices of NAS Whidbey Honor Guard. Family and friends are encouraged to share memories and condolences at www.whidbeymemorial.com.