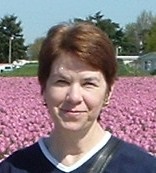 Nancy Lynn Kerzan
March 11, 1949 — March 13, 2022
Nancy Lynn Kerzan, born March 11, 1949, in Uniontown, Pa., died March 13, 2022.
A longtime resident, Nancy passed away at home on Scatchet Head, Whidbey Island.
Nancy was married in Chicago, Ill., Sept. 1, 1973. She gave birth to her son July 14, 1977.
Nancy enjoyed her time working at Pete Lane's in the Sun Valley Mall and later as an OR scheduler at Moritz Community Hospital. She also loved working at the Ketchum Library, as she was an avid reader. After 20 years in the Wood River Valley, she relocated to Whidbey Island. She loved her dogs and cats.
Nancy was a cancer survivor since 1992.
Nancy is survived by her husband, Rudy Kerzan; son, Radha Kerzan; sister, Mary Dickenson; and brothers Tim Klein and Will Klein.