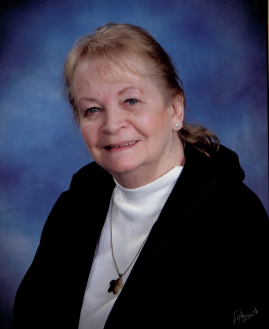 Norma Jean Berryman
February 9, 1938 — March 26, 2020
Norma Jean Berryman, age 82, longtime resident of Whidbey Island, passed away Thursday, March 26, 2020 at Careage of Whidbey.
Mrs. Berryman was born in Grand Rapids, Mich., Feb. 9, 1938, to David Orr and Gladys (Russell) Orr. At an early age she moved with her family to Seattle. She attended Seattle schools, graduating from Cleveland High School. Norma married Ronald Barney, and they had three children: Brian, Perianne and Brant. She was employed at the Fircrest School for the Developmentally Disabled for many years, and then at a nursing home as an occupational therapist.
Norma later married George Wilkie, who preceded her in death. She then married Fred Berryman. Norma was an accomplished painter. She also enjoyed bird watching as a hobby. While living in Freeland, she attended Trinity Lutheran Church.
Norma is survived by her husband ,Fred, at home in Freeland; her son, Brian Barney (Bonnie Birt) of Bothell; three grandchildren: Brandon Barney (Rebecca) of Seattle, Anthony Stephens of Brier and David Tejarus; her brother, David Orr; and her sister, Phyllis Blakey. She is also survived by her dog, Marsha. She was preceded in death by her son, Brant Barney (September 1973), daughter, Perianne Stephens (July 2015) and one brother, David Orr.
Services will be held at a later date. Family and friends are encouraged to share memories and condolences at www.whidbeymemorial.com.