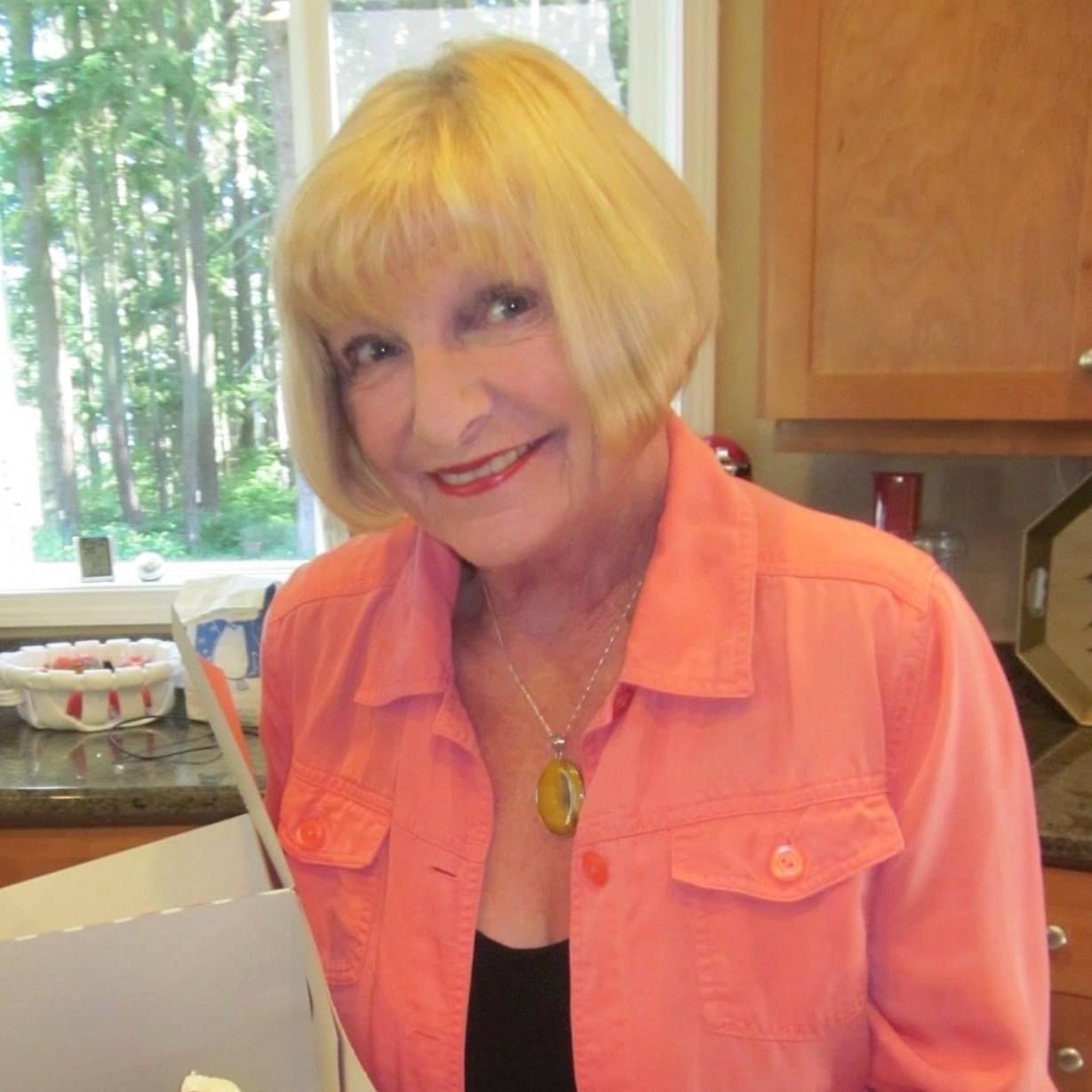 Pamela Kaye Young
September 14, 1949 — March 30, 2020
Pamela Kaye (Harrison) Young was born to Gordon and Lyla (Leitch) Harrison Sept. 14, 1949 at Maynard Hospital in Lake City, Wash. She died peacefully of sudden COVID-19 illness in Coupeville, Wash. March 30, 2020.

Pam was a lifelong resident of the Pacific Northwest, attending elementary school in Vancouver, Wash., until 1959, when in 4th grade, she moved with her mother, two brothers, and grandmother (Maggie Leitch) to Whidbey Island, Wash. She attended Coupeville schools, graduating with honors in the class of 1967. Pam thoroughly enjoyed her high school years and made many lifelong friends. She was active in the International Order of the Rainbow for Girls organization, serving as Worthy Advisor, appointed as Grand Choir Director, and elected as Grand Faith in the organization. In her capacity as Grand Faith for the International Order of the Rainbow for Girls in Washington, Idaho and Alaska, she attended a Grand Assembly in Sitka, Alaska, with the other officials. This was her first time flying, and the twin engine Beechcraft crashed in the ocean outside of Ketchikan, with the pilot and nine other members aboard (all survived with the plane, which then sank 600 feet under). This experience caused her, at the early age of 16, to understand the brevity of life and the importance of living life to its fullest (and gave her a lifelong emotional struggle with flying!). After high school, she completed secretarial courses on a scholarship at Northwest School of Business in Lynnwood, Wash. Pam lived in downtown Seattle for a year, working at Washington Federal Savings and Loan on 2nd Ave. before returning to Whidbey Island.

On her birthday at age 19, Pam married her high school sweetheart, Mike Lester, and together they had two beautiful daughters, Michele and Lyla. The marriage dissolved after nine years and she found herself a single mom of two. In 1978, while working for Island County, first in the Assessor's Officer as a Personal Property Appraiser, and then transferring to the Building Department, she met and married David Young. In 1983, Pam and David welcomed two more beautiful girls with twin daughters, Emily and Laura. Pam then returned to work at Coupeville Schools, where she worked for 13 years with Special Education and Basic Skills students (K-12), starting the first ever Before School Reading Program for the district. 

She authored a book, Tell Me About the Good Old Days, for her children, grandchildren, nieces and nephews; sharing stories told to her by her mother about growing up on the farm with nine siblings in Underwood, Minn., in the early 1900s. She served on the vestry at St. Stephen's Episcopal Church, directed the outreach committee and was director of the prayer chain, and later attended Christ the King Church in Coupeville. She was a Girl Scout Leader, Director of March of Dimes for Central Whidbey, member of the Coupeville Parks Commission, and was elected as a School Board Member for the Coupeville School District. She volunteered for Gifts from the Heart, served as a Red Cross Volunteer, and organized many Coupeville High All School Reunions. 

In retirement, Pam enjoyed traveling with her husband, hiking, walking the beach and shell collecting, quilting and crafts, painting and finding rocks for Whidbey Island Rocks, gardening, volunteering, and reaching out to those she felt God had sent to her for the love she could give. When her husband, David, retired in 2016, he took Pam to Paris, France and surprised her with a marriage renewal proposal on the Pont des Arts (Bridge of Love) with Notre Dame in the background. At the time of her death they had recently celebrated 40 years of marriage.

Pam is survived by her loving husband, David; her devoted daughters, Michele (Eric) Marshall of Oak Harbor, Wash., Lyla (Johnny) Annema of Mount Vernon, Wash., Emily (Zach) Lebovits of Portland, Ore., and Laura (Martin) Schneider of Kona, Hawaii; two brothers, Lyle Harrison of Oak Harbor, Wash., and Carl "Skip" Zapffe of Tygh Valley, Ore.; along with seven grandchildren, Janay, Thomas, Noah, Gracie, Jayden, Jordyn, Corbett, and those still to come. Pam was preceded in death by her parents.
Private family burial services under the direction of Wallin Funeral Home will be held at Sunnyside Cemetery with a Celebration of Life to follow, at a future date to be determined. People are invited to share memories and leave condolences on Pam's page at www.wallinfuneralhome.com. In lieu of flowers, Pam requested donations in her honor to her favorite charity: Gifts from the Heart (Coupeville Food Bank), PO Box 155, Coupeville, WA 98277.