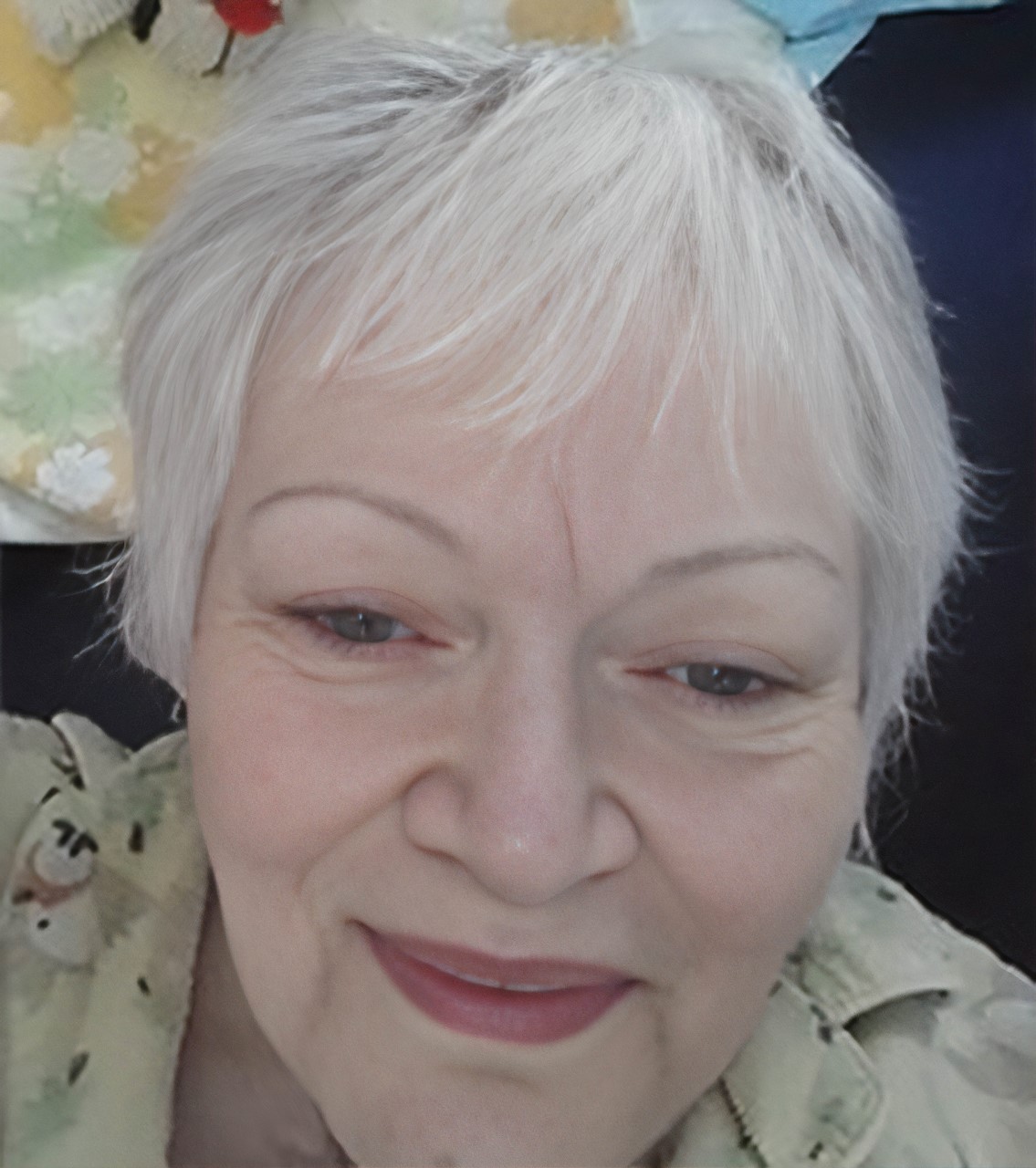 Patricia Benson-Edmonson
May 4, 1945 — March 27, 2023
Patricia Benson-Edmonson loved her family, her friends, and her home here on Whidbey Island. She was often recognized by the bells that adorned her walker, and her larger- than-life personality. Pat was 77 years of age when she passed away, but was always young at heart.
Pat had a real creative gift. She loved to crochet and had a natural talent for creating her own unique stitches and patterns on the fly. Making jewelry was a passion for her, and she often wore her dangling crystals and fun creations everywhere she went. She loved to share her gifts with her family and friends.
Of all the things that Pat accomplished in her life, the thing that meant the most to her, and that her family was most proud of, was her sobriety. Pat experienced numerous disabling health challenges and personal losses throughout her life, but she kept on going and never gave up. And through it all, she stayed focused on her recovery program, worked her steps, and managed to stay sober.
Pat was clean and sober for 38 years and was very active in helping countless others experiencing the same struggles that she had overcome. She earned an AAS Degree from Highline Community College for Addiction Counseling. She was very active in her local AA groups here on Whidbey (if you didn't know her name, you knew her bells!) and made a huge impact on so many people's lives.
Pat's parents passed away many years ago. She had two older brothers, Jerry and Michael. Her oldest brother, Jerry, passed away several years earlier, and she lost her brother Michael last year in 2022. Pat's daughter, Jessica Benson, was her only child. Pat and Jessica moved from Oklahoma to Whidbey Island in 2012, where they lived together in Coupeville until Pat's passing March 27, 2023.
Pat wanted life to be one big celebration, and she lived each day with courage and gratitude. She made a huge difference in many people's lives. She was deeply loved and will be dearly missed.
Donations in lieu of flowers, please.