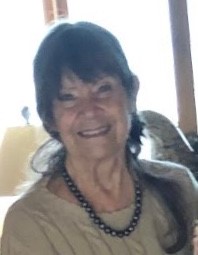 Paula Abbott Rounds
June 23, 1942 — February 27, 2020
Paula Abbott Rounds of Oak Harbor, WA. passed away Feb, 27, 2020. She was born in Morenci, Ariz., June 23, 1942 to Agatin and Paula Abbott. Paula was the oldest of six brothers and sisters.
Paula married retired Air Force Col. Gordon M. Rounds, whom she spent 37 wonderful years with until his passing in 2000. The two of them traveled the world together while raising a family. She volunteered as a substitute teacher at various military schools overseas and later was an active member of the Philanthropic Educational Organization of Whidbey Island. Paula enjoyed shopping for unique antiques, listening to classical music and enjoyed a good mystery novel.
Paula leaves behind two children, Tiffany Dahlgren of Norway, and Lance Rounds of Bellevue, Wash. She also leaves behind five grandchildren: Christian, Victoria, Erik, Gordon, and Keswick; and partner Vin Sherman.
She will be dearly missed by her family, friends, and neighbors. She made a lasting impact on those that knew her for her sense of humor, warmth, kindness, and generosity.
A memorial service will be held at the Whidbey Presbyterian Church March 21, at 11 a.m.
To visit Paula's online guestbook please go to www.wallinfuneralhome.com