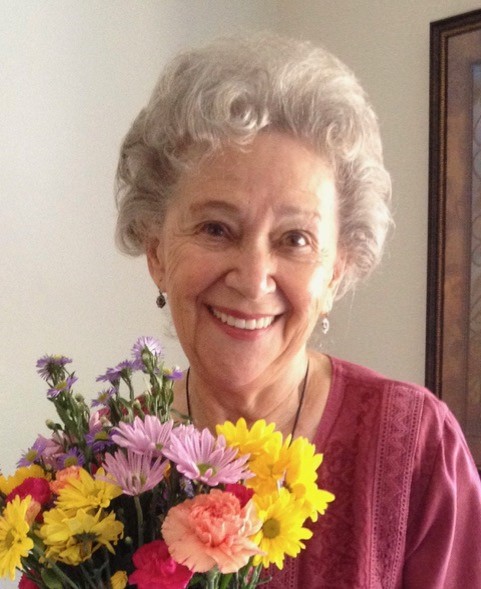 Pauline Bertha Melancon Dean
April 2, 1934 — April 15, 2022
Pauline Bertha Melancon Dean was born April 2, 1934, in Manchester, N.H., to Edward A Melancon and Bertha Trudel. She died April 15, 2022, at home in Greenbank, with her daughter, Sandra, by her side. Despite the decline of body and mind, her sense of humor and sweetness shone through until the end.
Pauline is survived by three daughters and one son. Sandra Moon of Greenbank; Sherri Dean of Seattle; Eugenie Dean of Dallas, Texas; and Russell and Tamara Dean of Grants Pass, Ore. Her grandchildren are Jeffrey Moon, Lena List, Sarah Massengale, Giovanna Miller, Coco Dean, Crystal Dean and Daniel Dean. Great-grandchildren are Maximus, Genevieve and Aramis Moon. Sisters are Eugenie Campbell and Doris Schuknecht. She is also survived by numerous nieces, nephews and their families.
Pauline was predeceased by her parents, Edward and Bertha Melancon; brother, Alfred Melanson; sister, Irene Viel; and sons, Danny and David Dean.
Pauline grew up in Manchester. She loved her family, the beach and the lakes. As a teenager she worked in one of the many shoe factories along the Merrimack River. She met John Dean when he was stationed at a nearby Air Force Base. They fell in love, married and eventually moved their growing family to Paramount, Calif. There, Pauline poured her heart into her family. She was a loving wife and mother. She made holidays memorable with her spectacular feasts. Pauline took a lot of pride in her homemaking skills. She loved baking bread and sewing clothing for herself and the children.
Pauline didn't drive until she was in her 30s. She volunteered at school and sang in the church choir. As the children grew older, Pauline began working outside the home. She worked in the school cafeteria and as a ward clerk at Kaiser Hospital. California is where Pauline discovered her love of running. She was proudest of running a half marathon in her 60s and for almost always winning in her age group. She was an inspiration to all of us. Pauline was a "health nut" before being a health nut was cool.
Pauline lived in many places, but her favorites were Grants Pass, Ore., and Florence and Missoula, Mont. In Grants Pass, she loved her garden, her church and dancing at the senior center. Pauline lived in Florence, Mont., and owned and operated the "Kings Hat Cafe" in Lolo, Mont. She loved owning the café; cooking was in her blood. But it was also the hardest work she'd ever experienced. In Missoula, she really came into her own and became involved in politics. She was a patriot of the highest caliber, a proud Tea Party member. In Montana, she volunteered as a "senior companion," driving the elderly to appointments. She also served as a "foster grandparent" at the Hellsgate Elementary School. She dearly loved reading to the little ones.
After a lifetime of being a devout Christian, she has gone home. Her family is so grateful for the outstanding care and support of the WhidbeyHealth Hospice Team, especially Jeannie and Delores, and to Pauline's respite caregiver, Verena. A Life Celebration will be held in May in Huntington Beach, Calif.