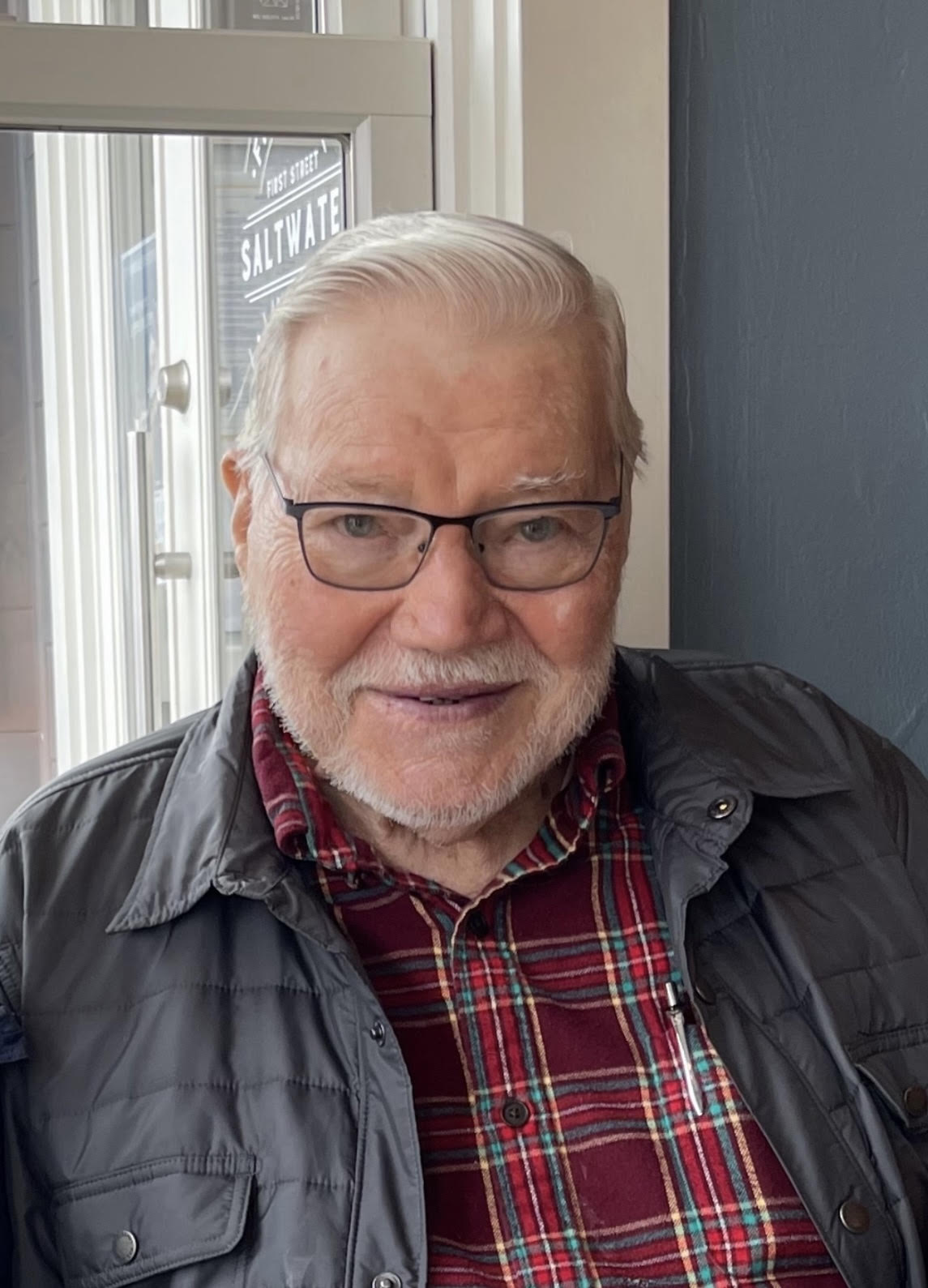 Raymond E. Wagner
February 21, 1935 — January 3, 2023
Raymond E. Wagner, 87, of Freeland, Wash., died Jan. 3, 2023, at the WhidbeyHealth Medical Center in Coupeville, Wash. He was born in Cynthiana, Ky., Feb. 21, 1935, to the late Leslie Turner and Hattie Courtney Wagner, the fifth of 11 children.
Raymond was the first in his family to attend college, first at the University of Kentucky, where he received a B.S. in accounting, and later at Michigan State University, where he received his M.B.A. He joined the ROTC while attending the University of Kentucky and upon graduating, entered the United States Air Force as a Second Lieutenant, where he served an honorable 21 years with the Air Force Audit Agency. His first assignment was to Upper Heyford, England, where he met and married his wife, Maida L. Gunzenhauser, in 1961. They had three children and many adventures all over the world, from Maine to California, Germany to the Philippine Islands, finally retiring in Fruit Heights, Utah, in 1979. He then worked for the next 20 years for Davis County as an auditor.
Raymond had a lifelong love of sports, and as a young man enjoyed playing baseball, softball, golf, and bowling. He continued watching sports throughout his life. In 2017 he moved to Whidbey Island with his daughter and son-in-law, and never looked back. He loved the peace and beauty of the Pacific Northwest, particularly the ocean and wildlife. He was a resident of Maple Ridge Assisted Living, where he had many friends and especially enjoyed the music program of concerts and singing.
He was preceded in death by his parents; his wife, Maida; six brothers, Woodrow, Roy, Todd, L.B., Harold, and Leonard; and one sister, Mary Sue. He is survived by two daughters, Jennifer (David) Stull of Richmond, Utah; Donna (Timothy) George of Langley, Wash.; one son, Andrew Wagner, of Richmond, Utah; two grandchildren, Connor George of Freeland and Camille George, of Langley; two sisters, Betty (James) Roland of Cynthiana, Ky., and Barbara (Ronald) Coyle of Richmond, Ky.; one brother, Phillip (Brenda) Wagner of Stockbridge, Ga.; and many nieces and nephews.
Raymond's family would like to thank everyone at Maple Ridge for the love and care they provided him these last five years. He was very happy living there.
We would also like to thank all of the tireless health care workers at WhidbeyHealth for their professionalism and extraordinary kindness. We have angels among us.
A Celebration of Life honoring Raymond will be held Thursday, Jan. 12, at 2 p.m. at Maple Ridge in Freeland.  He will be laid to rest beside his wife in Kaysville, Utah, Jan. 18, surrounded by his loving family.