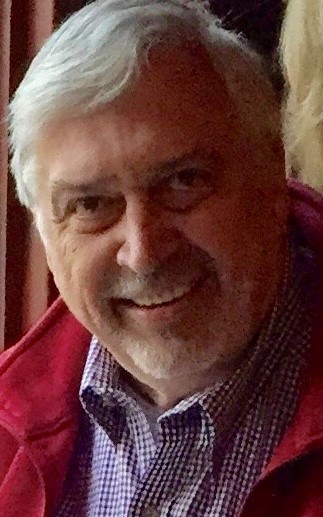 Raymond Stanley Koladycz
July 5, 1944 — August 5, 2020
Raymond Stanley Koladycz, 76, of Oak Harbor, died Wednesday, Aug. 5, 2020, in a tragic car accident preceded by a medical incident.
Born July 5, 1944, in Chicago, Ill., Raymond was the only child of Stanley and Lillian Koladycz. Shortly after learning they would be parents, Stanley reported for overseas duty in Europe and returned from World War II when Raymond was 18 months old. Ray grew up in a Polish Catholic household in Berwyn, Ill., and graduated from Fenwick High School in Oak Park. He received his BS in physics from the University of Illinois, graduating Phi Beta Kappa in 1966. There he met Donna, his wife of 54 years. Marrying in Batavia, Ill., June 30, 1966, Ray and Donna began a life of adventure by immediately moving to Dallas, Texas, where Ray designed infrared technology for the Vietnam War and where their children were born: Scott Koladycz (Tina), Rebecca Koladycz (Lance), and Jennifer Koladycz Beatty.
In 1981, the family moved to Greece, when Ray began a career in the oil services industry. Traveling the world for work, he and Donna shared endless new experiences and cultures, including stints living in Greece, Norway, Indonesia, and Saudi Arabia. After retiring in Houston, Ray and Donna relocated to Whidbey Island in 2014, where he marveled every day at the beauty of his chosen home.
He cared deeply about the world, contributing generously to numerous progressive causes. He served on his homeowner's association board, the Rotary Club, and the Island County Planning Commission. An exceptionally intelligent man, he enjoyed debating current issues, telling funny travel stories, and being surrounded by friends and family. He loved a good spreadsheet—a trait inherited by all three of his children!
He is also survived by his six grandchildren: Alexis and Alyssa; Sasha; and Julian, Max, and Indigo. He was cremated as per his wishes and a celebration of life will be held when the COVID-19 pandemic permits. Remembrance donations may be sent to the Saint Labre Indian School in Ashland, Mont. The Koladycz family thanks friends and neighbors for the generous outpouring of support during this difficult time, and we hold the other family involved in this tragedy in our hearts.