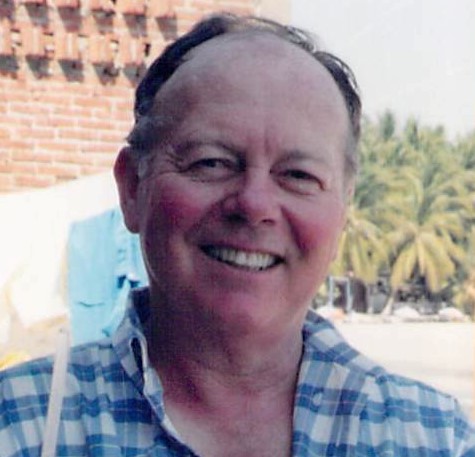 Richard Arild Johnson
March 24, 1939 — November 7, 2022
Born of a Swedish immigrant father and a Canadian immigrant mother of Norwegian/Swedish descent, Richard Arild Johnson (Dick) was born in Seattle March 24, 1939 and died on Whidbey Island Nov. 7, 2022.
Dick grew up in Ballard, Wash., immersed in the Scandinavian heritage and traditions. Upon graduation from Ballard High School in 1956, he joined the U.S. Marine Corps at age 17. Following his time in the Corps, he returned to Seattle to work for the Washington State Highway Department as a soils engineer. This led to his lifetime career working in the field of civil engineering, constructing large public projects in Washington, Idaho, and Alaska.
Dick led a life proud of his Swedish and Norwegian heritage. Following this interest, in 1959 he joined a friend broadcasting the Scandinavian Hour, where he met his future wife of Norwegian descent, Ingri Stang. They married in March of 1961 and celebrated 61 beautiful years of marriage!
In 1977, after spending 30 years of summers on Whidbey Island, Dick and Ingri decided it was time to move from Seattle to Whidbey Island to raise their two children, Erik and Kari, amongst a menagerie of ever-changing farm animals. Upon his retirement, Dick became involved in the environmental causes of Whidbey Island through the Sound Water Stewards (formerly known as Beach Watchers). He spent many hours building worm compost bins and educational displays.
He found great community with a group of island Scandinavians and was a charter member of the Whidbey Island chapter of Sons of Norway/Whidbey Island Nordic Lodge. Together they planned and oversaw the building of the Nordic Hall in Coupeville as part of the Nordic Lodge. This hall has become a popular gathering place for local events. In addition to the Nordic Hall, he spent countless hours researching topics relevant to the Nordic countries to share with lodge members and became quite an expert on the Svalbard Global Seed Vault in Svalbard, Norway.
Ever dedicated to his grandchildren, Dick was an amazing grandfather. Summers on Whidbey were looked upon with anticipation for the weeks long visit with his grandchildren and the amazing new adventures he would share with them. From beachcombing to building to fishing to exploring…every summer provided the family with a new memory.
Dick often described himself as a builder. Whether using mechanical surveying devices on new highways, carefully drawing and measuring a proposed construction project on graph paper or getting inspiration from a woodworking magazine to build his grandchildren bookcases and chests, he loved bringing an idea into existence and create something of lasting value.
Dick would often pore over the obituaries in the newspaper. He considered it one of the best parts of the paper because he enjoyed the personal histories of everyday people. Hopefully, you find his story meets the same goal. As Dick would say, "Vi ses snart ijen!"
Dick is survived by his wife of 61 years, Ingri; his daughter, Kari Lukas (Ed); his son, Erik; and his grandchildren Josie, Ashley, Brian and Allison.
Dick was a lifetime member of the Swedish Club and a member of the Whidbey Island Nordic Lodge.
Donations in Dick's memory can be sent to Whidbey Camano Land Trust (765 Wonn Rd., #C201, Greenbank, WA 98235) or Sound Water Stewards of Island County (P.O. Box 1620, Freeland, WA 98249)