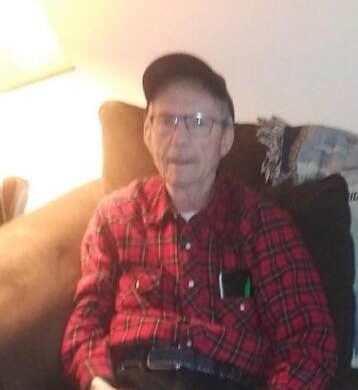 Richard Dyer Bergdoll
September 8, 1938 — May 20, 2022
Richard D. Bergdoll passed away peacefully at his daughter Lora's home after succumbing to his battle of thyroid cancer May 20, 2022.
He was born in Cumerland, Md., to Ellis R. Bergdoll and Martha E. Bergdoll (Huffman) Sept. 8, 1938. Richard grew up in Berkley Springs, W.Va., and then moved to Flinstone, Md., where he graduated at age 18. He loved to hunt and fish as a child and visited his family's farm and logging company in West Virginia.
Richard joined the military in March 1957 and was honorably discharged in April 1961. He worked for Island Title Company for 12 years and at the same time started a tax and bookkeeping service out of his home in 1972. He prepared taxes all the way up to the current year. Richard obtained his real estate and broker's license in the 70s and as a realtor sold may homes through the years. He also played country western music in several bands as a lead guitarist in the 70s and early 80s. In his later years, he played with the old-time fiddler's group, which performed at the senior center and other venues.
Richard was preceded in death by his father, Ellis R. Bergoll, and his mother ,Martha E. Bergdoll. He is survived by his five children, Lora Howe, Lisa Lacy, Richard Bergdoll, Jr., Jessica Bergdoll and Roseann Bergdoll, as well as several grandchildren and great-grandchildren.
Richard was buried in West Virginia in the same cemetery as his parents. There is no memorial service planned at this time. The family wishes that in lieu of flowers, donations be made to the American Cancer Society or any charity of choice.
The most important things to Richard were his faith in God and his family. He also enjoyed his love of playing music, which has been a lifelong passion for him. He had many friends he acquired over the years through his businesses and his love of playing music. He was loved by many and will be missed dearly.