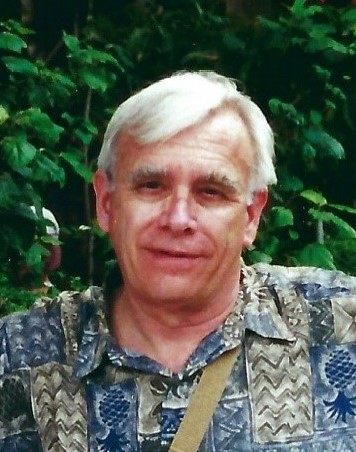 Robert D. Cray
December 16, 1936 — May 11, 2020
Robert D'Esting Cray was born in 1936 in Milwaukee, Wis., but he spent most of his childhood in Montana. During his junior year in high school, Bob moved to Oak Harbor, Wash., where he enjoyed playing football, baseball, working on cars, racing at Skagit Speedway, and making many lifelong friends. In March 1960, he met his wife, Maxine, and they spent the next 60 years together working, raising two sons, Garth and Trevor, and travelling nationally and internationally.
Bob became a professional land surveyor in 1970 and was a partner at Fakkema & Kingma Inc. in Oak Harbor for 43 years. He was active in both local and national professional land surveying organizations. For many years Bob also enjoyed serving on the Board of Registration for Professional Engineers and Land Surveyors, and as chairman, signed his son Garth's professional engineering license and his son Trevor's professional land surveyor's license. In 1982 he was elected Washington State Surveyor of the Year. Bob's all-time favorite activity was working on cars, the highlights of which were restoring his 3000 Austin Healey with his son, Trevor, and then competing in car shows and rallies all around the U.S. and Canada.
Bob will be deeply missed by his wife, Maxine; sons, Garth (Janet) and Trevor; grandchildren, Diana and Darrell; brother, Richard; sister, Barbara; and a myriad of cousins, friends, and care providers. A Celebration of Life has been tentatively planned for August. Family suggests, for memorials in Robert's name, please consider donations to Parkinson Foundations or WhidbeyHealth Hospice Care.
Arrangements entrusted to Wallin Funeral Home, Oak Harbor. Please visit Robert's page in our Book of Memories online at www.wallinfuneralhome.com to share memories and leave condolences.