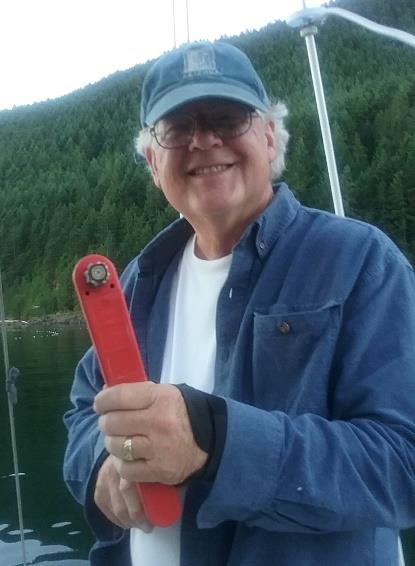 Robert S. Jones
December 5, 1946 — May 2, 2022
"Bob" S. Jones, devoted husband, father, and friend, went home to be with Jesus his Savior May 2, 2022, after a long battle with cancer.
Bob was born Dec. 5, 1946, to Robert and Wilma Jones. He spent his childhood in Missouri near Kansas City. In 1966, he joined the U.S. Air Force and served a tour in Vietnam. After completing his service in 1972, Bob attended the University of Washington and got his engineering degree. He worked as a civil engineer for over 40 years with several companies, including as a business owner. While working in a private engineering firm in 1979, Bob met a charming lady who worked in the county public works department where he submitted design plans regularly. They fell in love, and he married Patti Shoenberger Dec. 2, 1979. Together they raised three children: Robert Jr., Tami, and Jay. They've been blessed with many grandchildren as well.
Bob was a true craftsman in all that he did and could engineer his way out of any challenge. This included building a home on Whidbey Island, while living on a sailboat with a family, collie, cat and a lovebird. He was a calm hand at the helm when out sailing the islands, something he truly enjoyed. As an avid guitarist, Bob played with the Family Bible Church worship team for over 20 years. Much care was put into a wide variety of family interests, animals being one of them. Bob had collies during much of his life, fell in love with horses, and learned to love cats too. Bob and Patti cherished the home they built together and worked hand in hand over the last 27 years to landscape their property. Bob could regularly be found on his tractor moving large trees around the property to complete the vision. Their life was full of hard work and family time together. Bob especially delighted in making the dreams of his family come true. His fatherly care for his children was fully evident. He was their hero, full of tenderness, compassion, strength and dependability. He demonstrated the attributes of Jesus Christ to them, especially in his unconditional love and care for Patti. He was her knight in shining armor; the godly husband that God had blessed her with for 42 years. He was a gentle man and a strong man. He will be greatly missed, but we look forward to seeing him again someday.
Bob was preceded in death by his parents, Robert and Wilma (Dewitt) Jones. He is survived by his dear wife, Patti; his children, Robert Jones Jr., Tami Dufek (Sterling), and Jay Jones (Ashley); his grandchildren, Brittany Jones, Cory McBride, Alex Eggett, Arron Eggett, and Tavian Dufek; his siblings, Judy Brumble, Kathy Gremmert (Jim), Tom Jones (Cindy) and Roger Jones; as well as his nieces and nephews.
Bob will be laid to rest at Sunnyside Cemetery. A private service will be held in his honor with close family and friends. In lieu of flowers, please share your thoughts and memories of Bob with the family, on Bob's page at www.wallinfuneralhome.com.