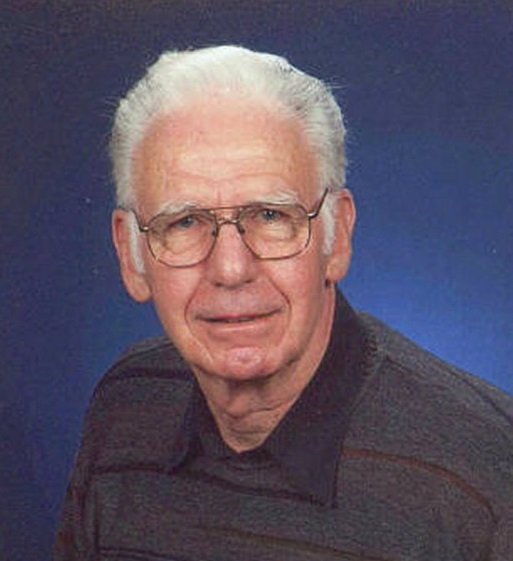 Roger Sherman
— April 12, 2019
Roger Sherman was born on January 22, 1935 and died April 12, 2019 surrounded by his family.
Roger grew up in Coupeville and graduated from Coupeville high school in 1953. He attended WSU for two years, meeting his wife, Darlene, on a train going to a Methodist Student Movement Conference in Kansas. He enlisted in the Air Force and married Darlene in 1956. He was a weatherman in the Air Force and spent a year of his service in Iceland. After his military service, he and Darlene returned to Coupeville to farm with his father, Clark ,and his brother, Al.
Roger believed deeply in serving his community. He was a lifelong member of Coupeville United Methodist Church, a life member of the Coupeville Lion's Club, and a Sea Explorer leader for 25 years, which led him to get his master's license for Puget Sound waters. He served on the Mount Baker Area Scout Council and earned the Silver Beaver award for his service to scouting. He served on the Farm Bureau, Cemetery Board, the Port Commission, and on the Marine Resource Committee. Roger was instrumental in the creation of the Ebey's Landing National Historic Reserve, and with his brother, Al, sold development rights on much of their farm land to the National Parks to help preserve Ebey's Prairie. He was involved in local barn restoration, restoring the Davis Blockhouse in Sunnyside Cemetery and the museum's band organ, seen in many of the local parades. After retiring from farming, he took a great interest in local history, especially maritime history. He did extensive research, gave countless history programs to local organizations, led cemetery tours and was a docent at the Jacob Ebey House. Roger recorded interviews with many family members and local folks to retain Whidbey's history. He authored the book, The Sinking of the Calista, about Whidbey's maritime history and was close to finishing a second book on Whidbey's maritime history.
Reading was his escape from the world until he discovered Hallmark movies. He often said he would have been further along in his second book, except for those movies. He loved being on the waters of Puget Sound, both on a ship or in the water scuba diving. In his later years, he enjoyed coffee at the Tyee with the Lion's guys, Tai Chi (he was the opening joke teller) and was a Shifty Sailor groupie.
Roger dearly loved his family and friends. He will be remembered by his wife of 62 years, Darlene, and his children Connie (Mike) Tripp, and Don (Debbie) Sherman. He will also be remembered by his grandchildren – Bradley (Abbey) Sherman, Jamie Tripp, Bryan (Bailey) Sherman, Jeffrey (Leah) Tripp, Tony (Shelby) Sherman, and his five great-grandchildren (with two on the way). He is also survived by his brother, Al (Phyllis) Sherman, and Jim Sherman (Michael Ferri). He leaves a large extended family in the area. Roger was preceded in death by his parents, Clark and Dorothy Sherman.
The family requests gifts be made in his honor to his favorite organizations: Island County Historical Society, Coupeville Lion's Club or Coupeville United Methodist Church.
Roger's memorial service will be Saturday, May 11, at 2 p.m. at the Coupeville United Methodist Church.