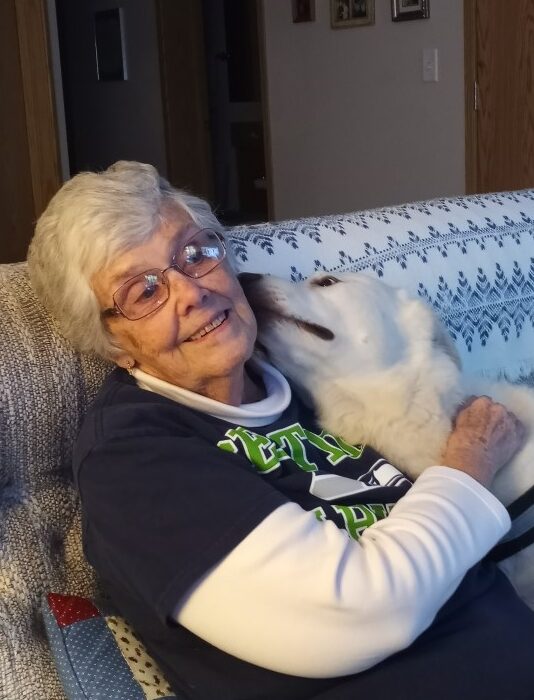 Roselyn Lois (Durr) Sayler
December 31, 1933 — October 19, 2022
Lynn was born in Seattle, Wash., Dec. 31, 1933, to Neil and Mildred (Hunt) Durr. She attended Ballard High School, from which she graduated with Honors in 1951. Through mutual friends, and area wide dances she met Paul Gene Sayler. Lynn and Paul were married Dec. 15, 1951. Paul was drafted into the United States Air Force during the Korean War. Lynn joined Paul at Bergstrom AFB, in Austin Texas. While living there, their daughter Debbie was born.
After Paul's military service concluded, they moved back to the Pacific Northwest. In the ensuing years, sons Don and Scott were born. They lived at various times in Edmonds, Olympia, Bothell, Everett, Stanwood, and Oak Harbor. Many lasting friendships and church relationships were established along the way. During their nearly 67 years of marriage, Lynn would juggle the duties of wife and mother with a long career as a bookkeeper and accountant.
Lynn's career highlights included working for Sears, Cross and Eels CPAs, and finally as a bookkeeper/forensic accountant for Campfire Boys and Girls of Snohomish County. She would be instrumental in helping Campfire through a difficult time. She also volunteered her skills with various churches and charities.
Retirement years would be some of the most enjoyable times, as Lynn and Paul traveled and lived in their fifth wheel travel trailer, often volunteering to be camp hosts at favorite locations.
Eventually they settled down on Whidbey Island, relishing their duties as "Hunny and Bump" to their grandchildren and great-grandchildren. Once again enjoying a life that embraced family, friends, and church relationships. After Paul's passing on Oct. 29, 2018, Lynn would stay close to family and friends. She enjoyed long walks at Deception Pass State Park, often meeting two bald eagles. She named the male eagle "Isaiah" and would see him often.
Lynn was a woman of devout and profound Christian faith. In learning that her illness was terminal, she stated to Debbie and Scott, "Well I have kept your father waiting too long." Lynn passed away peacefully in her sleep Oct. 19, 2022. She was preceded in death by parents, Neil and Mildred Durr; husband, Paul; son, Don; brothers, Robert (Bob) and Burton (Bud) Durr. She is survived by daughter, Debbie Banta (Norm); son, Scott (Susan); grandsons, Curtis Banta (Dana), James Banta (Patti) and Daniel Sayler; great-grandchildren, Robert Pennington, Conner Banta, Ariel, Emelia, and Paul Banta; nieces and nephews, brothers and sisters-in-law, and many friends.
A memorial service will be held Saturday, Nov. 19, from 11 a.m. to 1 p.m. at Wallin Stucky Funeral Home, 1811 NE 16th Ave., Oak Harbor.