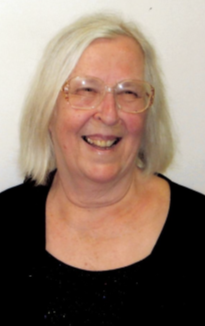 Ruby G. Hartshorn
August 24, 1933 — March 22, 2019
Ruby G. Hartshorn, born on August 24, 1933, died March 22, 2019, at the age of 85, surrounded by her loved ones, at her home in Oak Harbor, Wash. She was born in Seattle, Wash., to Guy Satterlee and Wilhelmina (Makkonen) Satterlee. Ruby married the love of her life, Gordon F.R. Hartshorn, in 1953 and together they raised their family. Ruby was preceded in death by Gordon in 2000.
She leaves behind seven children: Mitch Hartshorn; Lisa (Hartshorn) Kile; Michael Hartshorn; Wren (Hartshorn) Hendershot; Robin Hartshorn; Matthew Hartshorn; and Heidi Hartshorm; 17 grandchildren; and 28 great-grandchildren. She is also survived by her sister, Jean Simpson, and her brother, Tom Sutterlee.
Mom, your love and spirit, live and carry on within each and every one of us. You were a mother, grandmother, and great-grandmother who loved us fiercely, without judgement, and who just gave pure love and joy for the family that you created,
Arrangements have been made with the assistance of Whidbey Memorial Funeral and Cremation Service.
Family and friends are encouraged to share memories and condolences at www.whidbeymemorial.com .