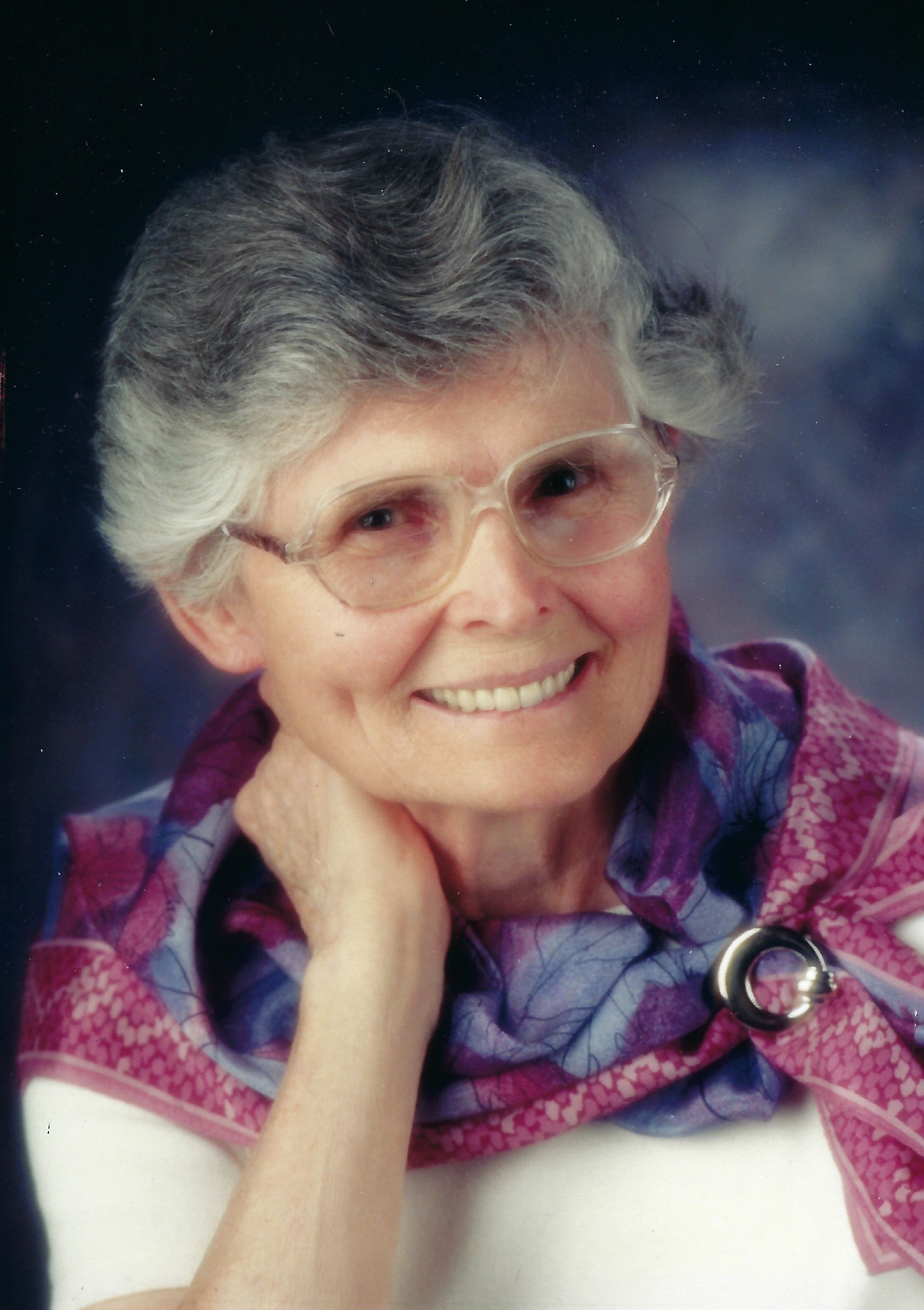 Ruth Anneke Edwards
September 24, 1923 — September 1, 2019

Ruth Anneke Edwards, age 95, passed away on Sept. 1, 2019 at her home in Oak Harbor, Wash.
Born to Tjitte and Jessie van der Ende in Camas Hot Springs, Mont., on Sept. 24, 1923, Ruth developed a love for reading and poetry at an early age that led to a lifelong pursuit of learning. After graduating from Mt. Ellis Academy in Bozeman, Mont., she obtained both a BS and MA in Education and an MA in Marriage and Family Counseling. Ruth taught grade school for 20 years in Missouri and Idaho and practiced counseling until her death.
Those who knew her best knew of her love for Jesus, and that translated into
everything she did, including baking bread to share with whomever needed some love. She was an active member of the Oak Harbor Seventh Day Adventist Church. She loved gardening, sewing and reading and could easily read a book a day and remember everything she read.
She successfully raised five boys, something she would say gave her energy beyond her years. Ruth is survived by her sons: Paul Giem, James Giem and Ross Giem III and their wives; sister, Rebecca Gustavsen; 14 grandchildren and eight great-grandchildren.
Ruth was preceded in death by her husbands, Ross Giem, Jr. and Clayton Edwards; sons David Giem and John Giem; and three brothers and four sisters.
There will be a memorial service at the Seventh-day Adventist Church in Spirit Lake, Idaho, Sept. 21, at 4 p.m. A remembrance will be held at the Oak Harbor Seventh-day Adventist Church Sept. 24 at 6 p.m.
Family and friends are encouraged to share memories and condolences at www.whidbeymemorial.com.