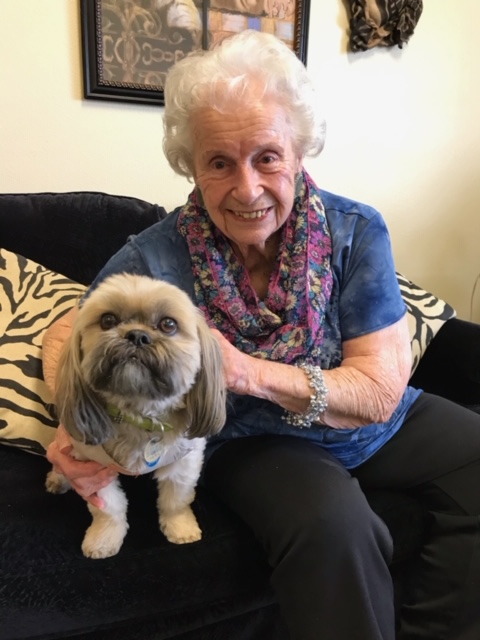 Ruth Royal
May 15, 1928 — June 17, 2020
Ruth Royal, born May 15, 1928 in Seattle, Wash., died peacefully June 17, 2020 in Burlington, Wash. Ruth is now with her loving husband of 70 years, Chuck.
She is survived by the families of their two adult children, Chuck III and Paula Royal and Wendee and John Steele. These families include four grandchildren and six great-grandchildren.
Ruth attended Seattle Public Schools and graduated from Lincoln High School in 1946. Ruth married Chuck in 1948. They spent a few years in Newhalem, Wash., where they managed a gas station and store. Upon their return to Seattle, Ruth worked as a secretary for several law firms and Troy Laundry. She ended her career as the office manager of a travel agency in Seattle.
They moved to Clinton approximately 39 years ago and commuted to work. Mom finally retired after spending a year as a receptionist for the Everett School District calling for substitute teachers. Even at 5:30 a.m., Ruth, with her wit and charm was able to convince a reluctant prospective substitute of their value and contribution.
Having always worked, Ruth kept very busy while retired. She took up golf, bridge, shanghai rummy, and volunteered at the M Bar C Ranch and the Senior Thrift Store in Freeland where she worked about three days a week. She also loved to work at the Useless Bay Golf and Country Club for the golf tournaments. In addition, she was a decorator and the BEST EVER customer at the Community Thrift Store. She loved the kids and families at the M Bar C Ranch and made them think it was the best hot dog EVER!
Ruth loved to shop and then give her treasured purchases away. She was especially drawn to clip on earrings, bracelets, scarves and any "jungle" related items. For Ruth, two was a collection, and because she would give it away, she went shopping often.
Ruth was blessed with many friends and had so many special memories: camping at Priest Lake where she would open the candy store for kids in the camp ground, her own store filled with lots of affordable candy; dance club; cruising; Chinese dinner nights; cards; volunteering; and last but not least, having Friday night at the USBCC occupying the corner window "ROYAL TABLE." Ruth loved spending time with family and grand/great-grand kids soooo much.
Ruth was a devoted wife, mother, great/grandmother and friend to many. She was fun, willing and oh so positive. She always said, "You get more bees with honey than vinegar."
She will be missed greatly by her family and friends.
There will be no funeral services. A celebration of her life will eventually, be held at the Useless Bay Golf and Country Club.
Donations may be made to: Island County Senior Services Center, 14594 SR 525, Langley, WA 98260 or the M Bar C Ranch, 5264 Shore Meadow Road, Freeland, WA 98249.