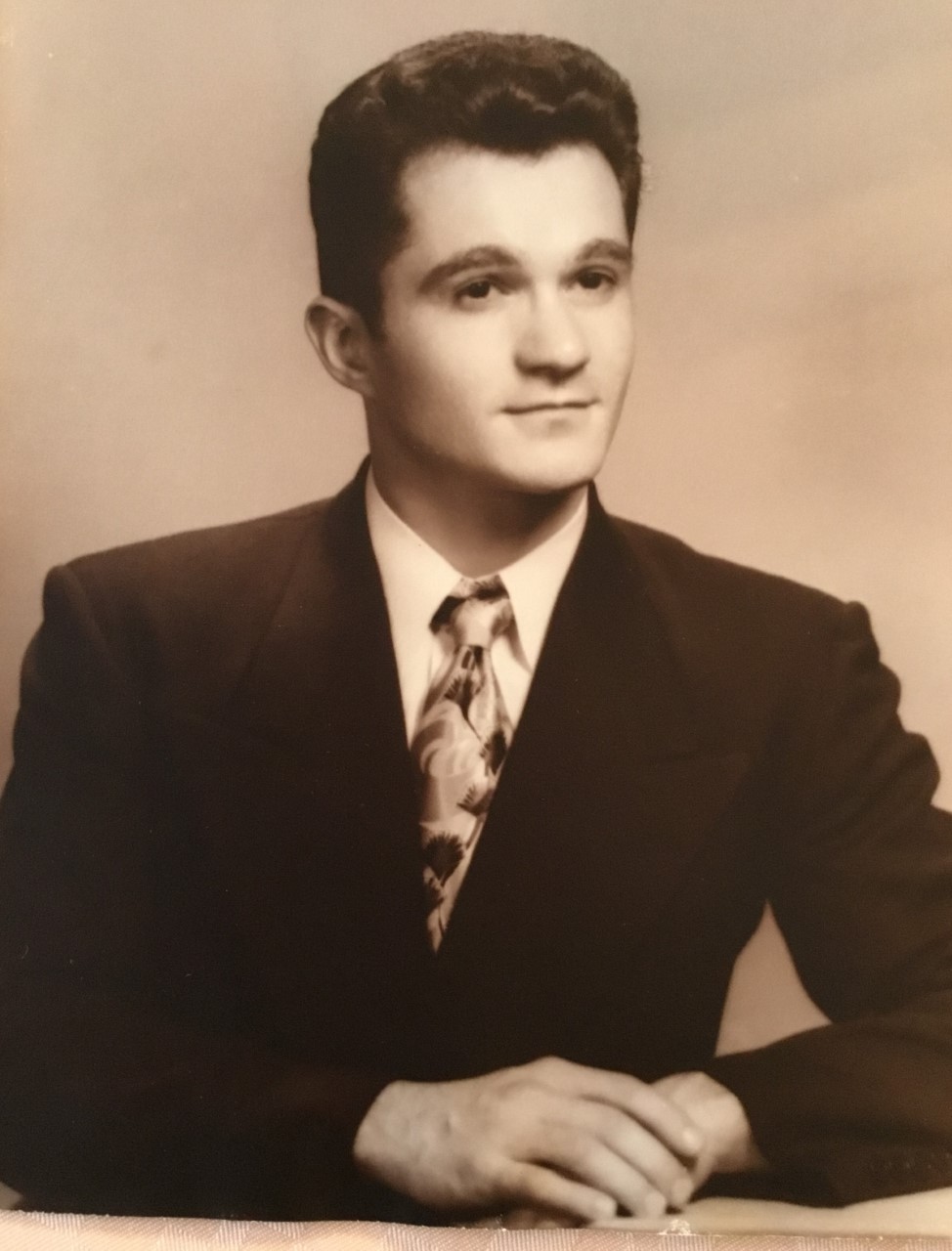 Salvatore (Sam) Santamaria
August 15, 1927 — October 21, 2021
Salvatore (Sam) Santamaria passed away Thursday, Oct. 21, 2021 at the age of 94. He died peacefully, surrounded by his family in Oak Harbor. Sam was born to John Santamaria and Josephine Bertino of Philadelphia, Pa., Aug. 15, 1927. He is survived by his patient, loving wife of 68 years, Angela, their six children, 13 grandchildren and 13 great-grandchildren.
Sam was a veteran of the U.S. Army, enlisting in the Army Reserves at the end of World War II. He finished both his undergraduate and graduate studies in Philadelphia, finishing with a Masters of Physics from Drexel Institute. He worked for several pioneering semiconductor companies before relocating his family to Bothell, Wash., to start his long, successful career at the Boeing Company in Seattle, Wash.
Sam and Angela retired to Oak Harbor, where he was an active member of St. Mary's Catholic Church. He was a Eucharistic minister, participated in the choir, and found enjoyment from helping at church functions. He was also a member of the Knights of Columbus. He had a heart for service.
All who knew Sam will miss his sense of humor and stubborn ways. The family would like to thank the heroes at Hospice of the Northwest for making the end of Sam's life a comfortable, dignified experience, providing medical, social and spiritual support to the family during his last days.
In lieu of flowers, please make donations to Hospice of the Northwest (www.hospicenw.org).
A funeral service is scheduled at St. Mary's Catholic Church in Coupeville, Wash., Thursday Oct. 28, with interment at Sunnyside Cemetery.