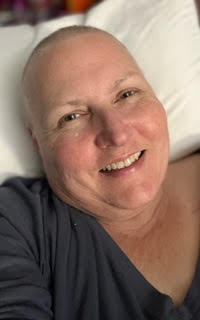 Sandra Rene Frazier
June 19, 1962 — February 10, 2022
Sandra Rene Frazier passed away peacefully Feb. 10, 2022, surrounded by her family.
She was born in Phoenix, Ariz., June 19, 1962, and resided there until relocating to Oak Harbor, Wash., in 2019.

She was proceeded in death by her parents, Frank and Sandra Frazier; infant brother, Raymond Ray; grandparents Felix and Kathleen Martinelli and Lynn and Alice Frazier.
Surviving family members include her sisters, Lori K Frazier (Charles Koepp) of Marinette, Wis., and Frankie (Michele) Frazier (Krista Witherow) of Prescott, Ariz.; her children
Sara Smith (Shawn Hewitt), Jonathan Ankeny, and Connor Caddeo, Oak Harbor; and grandchildren, Amillia Gonzalez, Audrey, Alexis, Luciano and Arley Hewitt.

Sandra, commonly referred to as "Rene," always looked forward to moments spent with her "grandbabies." She had a witty sense of humor and enjoyed anything that involved unicorns, tacos and dragonflies. She loved the community and beauty of Whidbey Island.

In lieu of flowers and gifts, the family requests donations in memory of Sandra to www.cancer.org. For all those who knew her, you are encouraged to share memories and condolences at www.whidbeymemorial.com.