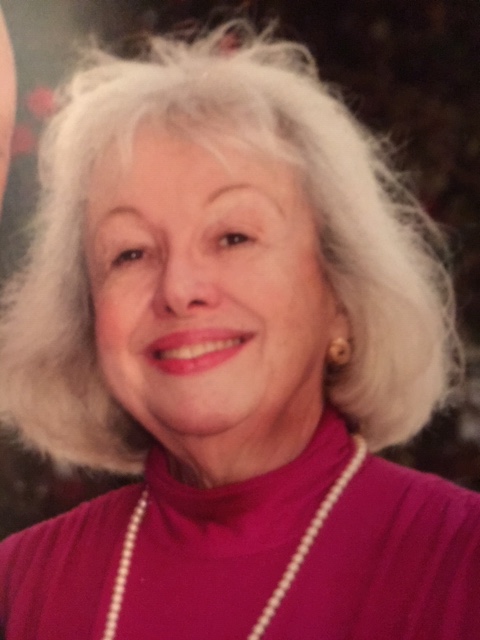 Sharon L. Austin
November 25, 1939 — November 29, 2018
Sharon Lynn Austin passed away peacefully at Home Place, in Oak Harbor, on Nov. 29, 2018. She was born on Nov. 25, 1939, in Los Angeles, Calif., to Joseph and Rose Clark. She graduated from Sequoia High School in Redwood City and attended college at San Jose State University. She married her high school sweetheart and settled in to what was to become Silicon Valley, where they raised two children.
Sharon loved to travel and channeled that passion into a successful career as a travel consultant, where she worked for many years. It was during one of their many travel excursions that Sharon and Tom discovered Whidbey Island and fell in love with Coupeville, where they retired in 2004.
She was an active member of Soroptimist and volunteered at Whidbey General Hospital. She loved to entertain, surrounded by family and friends. Christmas was her favorite time of year and her home was always elaborately decorated with fully ornamented trees and amazing illuminated model villages depicting small-town America. Sharon was always happiest when she had a furry canine companion at her side, Clancie being the latest in a long list of beloved pets.
Sharon is preceded in death by her parents. She is survived by her husband, Tom Austin; children, Scott Austin; Teri Tanner and her husband Tom; her grandchildren Jessica Tanner and Kyle Tanner.
The family extends their heartfelt thanks to their wonderful neighbors and the staff at Home Place in Oak Harbor for their kindness and the care they took of Sharon.
The Austin family asks that memorials be made out to Whidbey Animals Improvement Foundation (WAIF) online at www.waifanimals.org/donate/. If you prefer to send your donation by mail, please send to: WAIF, PO Box 1108, Coupeville, WA 98239; or to The Alzheimer's Foundation of America (AFA) at www.alzfdn.org/support-us/donate/ or through check (made payable to the Alzheimer's Foundation of America) by sending it to the Alzheimer's Foundation of America, 322 8thAvenue, 7thFloor, New York, NY 10001.
Arrangements entrusted to Wallin Funeral Home, Oak Harbor, Wash.