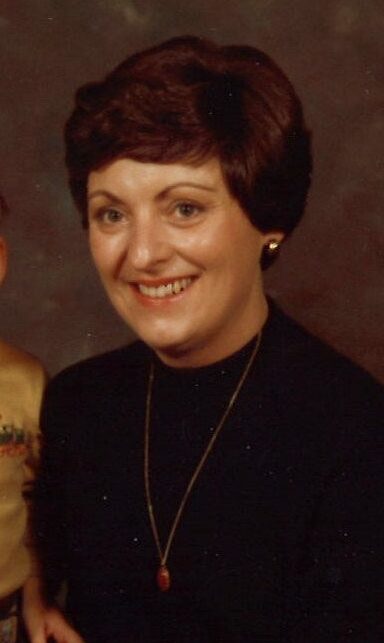 Sharron M. Stauber
December 9, 1941 — May 8, 2023
Sharron M. Stauber passed away peacefully at her home at Regency on Whidbey Assisted Living Facility in Oak Harbor May 8, 2023, with her sons, Todd and Kurt, and brother, Craig Eaton, by her side. She suffered from a rare pulmonary condition, PAH, for many years before her death. Those that knew her will remember her for her caring soul and her quick-witted, sarcastic humor.
Born in Klamath Falls, Ore., December 9, 1941, she spent her early childhood in Eugene, Ore., before moving to Portland and eventually Spokane, Wash., where she graduated from West Valley High School in 1959. She went on to attend Eastern Washington State College (now Eastern Washington University), where she earned a Bachelor of Arts in education with a major in English and minors in piano and home economics. After graduation, she ventured to Oak Harbor to start her teaching career, where she met the love of her life, Orv. After teaching for six years at Oak Harbor High School, she "retired" after the birth of her first son, Kurt.
After marrying Orv, the Navy became an important part of her life, and she cherished her days as a Navy wife. The Navy brought her many adventures, including trips to the Mediterranean, the Philippines, and Hong Kong, and moves to Bremerton, Wash., and Coronado, Calif. Eventually they would return to Oak Harbor, where Orv would retire from the military in 1974 and they would settle in to raise their family with the birth of their second son, Todd. Upon Orv´s retirement from the military, he started Whid-Isle Nursery in 1974 and later Midway Florist in 1979, and Sharron became the rock behind his business ventures.
In 1987 when Orv suddenly and tragically passed away, Sharron carried on raising her two boys and running Midway Florist and continued to grow the business in Orv´s honor. After sending both of her boys to college and running Midway Florist for many years, she sold the business and retired in 2011.
One of her true passions in life, aside from her family, was Priest Lake, Idaho. It was her "special place," one she was introduced to by her father, Lorin Eaton, as a child. She returned to work at Hills Resort during her first summer of college and fell in love forever. She ended up passing along that passion to Orv and her entire family, along with several other families in Oak Harbor.
Sharron is predeceased by her husband, Orv, and survived by her son, Kurt Stauber, his wife, Stacey, and their kids, Zxavian and Keála of Bellingham,Wash.; her son, Todd Stauber, of San Sebastian, Spain; her brother, Craig Eaton, and his wife, Janet, of Annapolis, Md.
Sharron will be missed by the many who crossed paths with her throughout the years and her family and friends, who loved her very much.