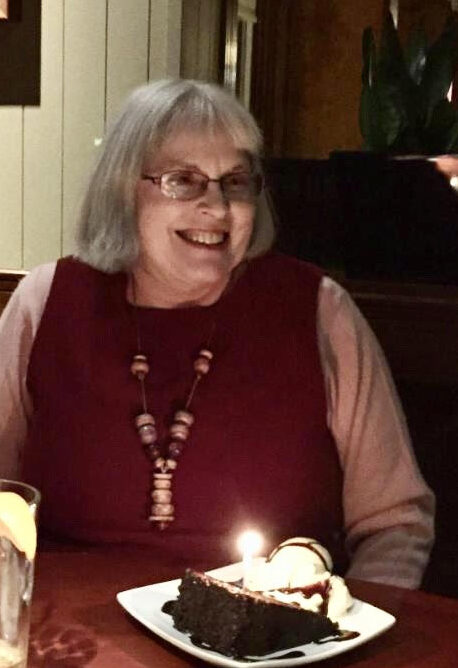 Sheila Marie Watkins
October 8, 1950 — September 28, 2022
Sheila Marie Watkins and her beloved dog, Vienna, passed away on the evening of Sept. 28, 2022. Sheila was 71 years old.
Born on Oct. 8, 1950 in Champaign, Ill., she and her family moved to Pullman, Wash., in 1957, where Sheila graduated from Pullman High School as valedictorian of her 1968 class. She received a bachelor's degree in nursing from Duke University in 1972, and went on to earn a Master's Degree in nursing from the University of Portland and a PhD in Educational Leadership from Gonzaga University. She taught nursing at several institutions over her career, including Gonzaga, Idaho State University, and Lewis Clark College in Lewiston, Idaho.
Sheila followed her father's footsteps by joining the U.S. Navy when she was 38 years old. The Navy was seeking nurse educators, valuing their ability to recruit students for the military as well as working with new graduate nurses serving their two-week tours of duty in naval hospitals. She loved all of her Navy Reserve experiences, especially those during her assignment to Fleet Hospital 9. She served 23 years in the reserve, achieving the rank of Commander.
Sheila was predeceased by her parents Jennie (Strike) Watkins Brown and George T. Watkins III, and Corky, her "best friend" (dog) of many years. Sheila is survived by her brothers, George Thomas Watkins IV of Spokane, Wash., and Clifford Strike Watkins of Richland, Wash.; her sisters-in-law Ellen (Atteridg) Watkins and Catherine (O'Sullivan) Watkins; as well as four nieces, three nephews, four great-nieces, and five great-nephews.