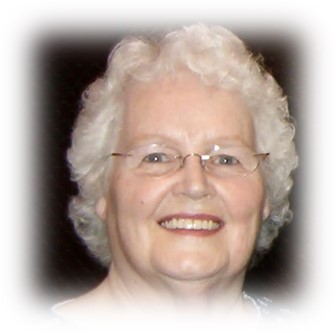 Shirley Elaine Hartford Jolly
December 31, 1928 — January 16, 2022
Shirley Elaine Hartford Jolly was born Dec. 31, 1928, in Lawrence, Mass., to William Henry Hartford and Rosamond Elizabeth Wilbur. She died Jan. 16, 2022, at her home of 46 years in Coupeville, Wash. Despite the decline of body and mind, her sweetness and humor remained until the end. She was preceded in death by her beloved husband, David Asher Jolly, Jr. They leave a legacy of love, including their children, Shari Steece, Kathy Jolly, Dave W. Jolly, and Pam and Dave Keck, as well as seven grandchildren, 16 great-grandchildren and numerous extended family.
Shirley grew up as a city girl in Medford, Mass., sacrificing much of her own childhood to care for her siblings who have since passed: William Hartford, Leonard Hartford, and Carla Petrehn Cowles. She moved west just before her high school graduation when her mother remarried, and met David, the love of her life, while attending Washington State in Pullman. As a chemistry major, she worked for a while in a hospital lab. She also worked as a telephone switchboard operator, but after they married four years later, her focus shifted to the home front. Shirley always gave of herself and poured her heart into service to her husband, children, extended family, church, and the community. Even though she did not obtain a driver's license until her early fifties, she was always a prodigious volunteer for schools, PTA, Boy Scouts, Girl Scouts, Election Boards, Retired Public Employees and, of course, church.
Shirley's faith in God shone brightly through all she did. Her church service included many different roles; most recently 44 years at Coupeville Community Bible Church. She served on Mission Boards and prayer circles, taught Sunday school, cooked thousands of meals over the years, spent decades working Vacation Bible School, sang in the choir, prepped communion, and organized cleaning schedules, often doing the work herself. Working with young children was always her favorite, and there are no doubt hundreds of kids she taught to sing "Jesus Loves Me." Her heart of service touched many, and more than a few of the children she worked with, inside the extended family and out, viewed her as a second mom.
Shirley's love of reading was obvious in her skill with words, choosing exactly the right greeting card, beating the socks off others at Scrabble or Boggle, and acing even the toughest crossword puzzles. She played a mean hand of pinochle and her cribbage skills were legend. She kept a meticulous checkbook, excelled at jigsaw puzzles and made the best mac and cheese. She marveled at the deer in her yard and the tiny hummingbirds feasting on her fuchsias. She dearly loved ice cream, red cardinals, roses, lighthouses and Ebey's Landing.
After a lifetime of unshakable faith in Jesus, she has gone Home. Her family is so grateful for the outstanding care and support of the WhidbeyHealth Hospice Team, and Shirley's dear friend and caregiver, Corrie Weber. A private inurnment will be held at Tahoma National Cemetery, 425-413-9614.
Family and friends are encouraged to share memories and condolences at www.whidbeymemorial.com.
In lieu of flowers or donations, what would most honor her are loving acts of service toward others.