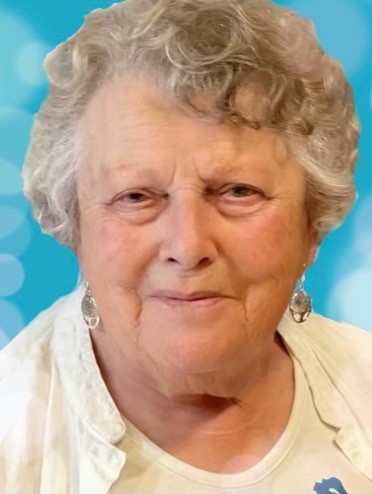 Shirley Viall
November 30, 1938 — August 28, 2021
Shirley Viall went home to the Lord Aug. 28, 2021. She was a resident of Washington state since 1960, and a resident Coupeville, Wash., for 41 years, where she resided with her husband, Dallas.
She was born Shirley Elizabeth Felker in Detroit Lakes, Minn., Nov. 30, 1938 to Martin Felker and Opal Severson (née Goff).
She was a lifelong patron of the performing arts, involved in community theater groups, musical programs, the symphony and Community Concerts, a national organization whose mission was to bring the magic of live performance to local communities by bringing artists and audiences together.
Her decades-long career in emergency medical services planning began in the late 1960s, working with the Washington/Alaska Regional Medical Program, which included integrating EMS services throughout the state, and the advent of the Medic One system. She spearheaded the establishment of the Washington state civilian MAST (Military Assistance to Safety and Traffic) program, which integrated military helicopter ambulances and air crews into the civilian EMS grid. The MAST program saved thousands of lives throughout Washington, and in 1992, she and her colleagues on the civilian MAST committee received a public service award by then Gov. Booth Gardner.
Though her lifelong professional focus was on helping others, her lifelong passion was her devotion to the Lord, to her husband and to her family and friends.
A devout Christian, she still enjoyed attending service at many of the area churches regardless of their denomination and she truly believed in the expression of faith through the liturgy and through prayer. She attended and hosted weekly Bible studies and helped bring many people to the Lord, which was for her, the most important work she could do.
She is preceded in death by her parents, Martin Felker and Opal Severson (née Goff), and by her daughter, Anne Taylor Owens.
She is survived by her husband of 50 years, Dallas Viall, of Coupeville and their children; Bill Taylor (Meriflor), Geoffrey (Katherine), Thomas (Maya), Christopher (Oxana), Mary (Thomas); grandchildren Sarah (Austin), Jordan, Jake, Caleb, Luke, Evan, Christina (Tyler), Yanis (Vita), Yana; great-grandchildren Rhys and Eve; and her cousins Terry Felker of Va., Maxine Lydell of Nev., and many other cousins, friends and relatives.
She loved lighthouses and because of her walk with the Lord, was a living version to those of us who had the privilege of being a part of her life. She was loved by everyone who knew her and will be missed deeply, but we know that she has gone home, where "death shall be no more, neither shall there be mourning, nor crying, nor pain," and where Jesus will wipe away every tear from our eyes.
A eucharist and memorial service will be held Saturday, Sept. 4, 2021, at 2 p.m. at Grace by the Sea Anglican Church located at 540 SE Pioneer Way, Oak Harbor, Wash.