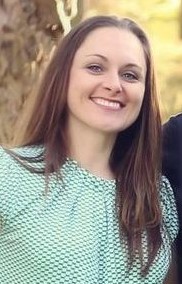 Stephanie Anderson
June 28, 1984 — July 9, 2021
Stephanie Anderson, a registered nurse at Northern Nevada Hospital, died unexpectedly July 9, 2021, at the age of 37, in a water accident while camping with family.
Stephanie is survived by her parents, Steve and Anna Anderson; her sons, Ethan and Logan Dykes; her brother and his wife, Chris and Shelby Anderson; cousins, Blake and Braxton Anderson; partner, Roman Engler; grandparents, Marvin and Lee Anderson and Patricia and Joe Lebel; and many other family members.
Stephanie was born in Oak Harbor June 28, 1984, to Steve and Anna Anderson. She graduated from Oak Harbor High School and went on to pursue an associate degree in nursing at Skagit University and a bachelor's degree in nursing from University of Washington. She worked in several locations, including: Fidalgo Care Center in Anacortes; Hospice of the Northwest (Skagit); WhidbeyHealth in Coupeville; and Northern Nevada Hospital.
She devoted her life to her sons, as they were her world. She made many memories with them on many camping and hiking adventures. She loved being outdoors. She was a very independent, adventurous, honest, caring, and free-spirited person.
A funeral service was held July 19 at Wallin-Stucky Funeral Home in Oak Harbor. Chaplin David G. Lura officiated. In lieu of flowers, donations can be made in the form of Amazon or Walmart gift cards to the Coupeville Boys and Girls Club, P.O. Box 985, Coupeville, WA 98239 to help with the cost of new equipment and supplies for their new complex currently under construction.