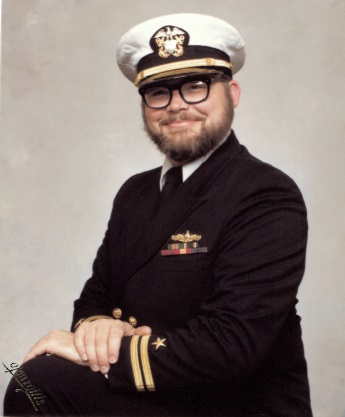 Stephen William Phillips
December 22, 1947 — July 6, 2021
Stephen William Phillips was born in San Diego, Calif., to George W. Phillips and Marie T. Orvis-Smith. Later, his mother married his stepfather, Raymond Smith and for a few years during his grade school years they lived in Oahu, Hawaii. As his stepfather, Raymond, was a second-generation naval officer, they were stationed in Japan where he graduated in 1965 from Tokyo American High School Narimasu.
Stephen followed suit and in September of 1965 he enlisted in the U.S. Navy and attended basic training at the U.S. Naval Training Center in San Diego, where he graduated Nov. 9, 1965. He trained as an Electronics Technician at Treasure Island, San Francisco, Calif., for his A School. He served in Guantanamo Bay, Cuba as a Communications Technician 3rd class (Dec. 7, 1966 to Dec. 11, 1968). He attended National Cryptologic School from Jan. 8, 1968 to May 3, 1968 at Ft. Meade, Md., and was stationed in Todendorf, Germany from June 1, 1968 to June 30, 1971. He entered NESEP (Navy Enlisted Scientific Education Program) in August, 1971, at Purdue University (Lafayette, Ind.) where he received the commission as Ensign upon his graduation in 1974. His first duty station as an officer of the Navy was aboard the USS Lexington, a training command, in Pensacola, Fla., where he served as the Engineer Officer and later the Weapons Officer. He was then stationed in San Diego at several duty stations from 1977 to 1987. Among those were the USS Meyerkord, USS Thomaston and the Fleet Training Group of Coronado, Calif. He retired as a Lieutenant Commander of 22 years of service in 1989 and retired to Oak Harbor, Wash. During USS Thomaston's 1981 Westpac as part of Amphibious Squadron Five, the ship and crew would receive a second Humanitarian Service Medal for the rescue of 77 Vietnamese "boat people" refugees in the South China Sea in April of 1981. During the cruise she would make her only visit to Perth/Fremantle, Australia, from May 28 to June 2, 1981.
As an amateur photographer since childhood, Stephen enjoyed practicing for perfection; among his recent varied accomplishments were a cover for a local novel publication and photographer for the local Walmart Star Wars event. During his younger years he was known for putting himself in precarious situations for the best possible shot, like attempting to get the best shot of a cyclone by letting it pass over him while lying in a ditch. During the late 80s and most of the 90s Stephen would spend most Saturdays going up into the mountains with his family to relax and take photos.
Stephen was a devout and avid believer in Christ. He read and studied scripture almost daily, was fond of playing on his recorders, an absolute wiz with computers being the owner and operator of Island Computer Specialists. Before walking became too difficult for him, he attended Oak Harbor Christian Reformed Church regularly and had been leading the sound recording team for at least 20 years, following in his stepfather's footsteps. His favorite TV shows were "NCIS," "Blue Bloods," "Bones" and "CSI Miami."
If he could help someone in any way, he would. Before COVID-19 began, he would spend his Sunday preparing the evening meal for Haven (a local homeless shelter), then would take the meal to Haven and serve it. He did this out of his own pocket and with the help of his son, Christopher.
He was preceded in death by his mother and father, stepfather, and his sister. He was survived by his ex-wives, Racine J. Phillips, and Linda K. Phillips; his three children, Scott, Susan, and Christopher; 18 grandchildren and 18 great-grandchildren.
In accordance with Stephen's wishes, there is no ceremony planned. All those who know and love him will miss hearing his voice and his music. Please tell us your favorite memories of Stephen, and add any photos of him you can find, he was always behind the camera.
Family and friends are encouraged to share memories and condolences at www.whidbeymemorial.com.