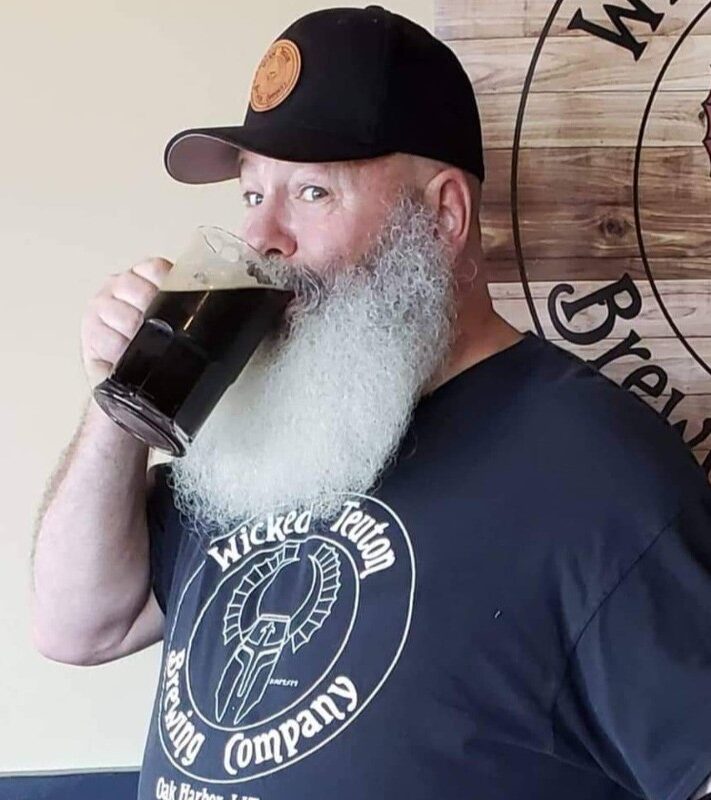 Terrell (Terry) William Boese
January 19, 1965 — July 23, 2021
Terrell (Terry) William Boese was born in Millington, Tenn., Jan. 19, 1965 and departed this life July 23, 2021. He grew up in Weatherford, Okla., and graduated from Weatherford High School.
Terry was a family man and was married to the love of his life, Carol, for 36 years; they raised three amazing children together. He was the epitome of what is an incredible husband and father. He had an infectious personality and livened the room everywhere he went. He made sure that he left everything better than he found it.
Terry served in the U.S. Navy for 26 years, where he proudly wore the rank of Senior Chief Petty Officer. He deployed on six Carriers, went on deployments to Iraq and Afghanistan, with tours in Florida, Tennessee, Washington, California and Japan.
Terry was a "jack of all trades." He was a musician, carpenter and Master Brewer, among many other titles. There was nothing Terry couldn't do. He also loved riding horses and motorcycles and had his hand in pretty much everything, as he was full of life.
Terry was also a businessman. He established Wicked Teuton Brewing Co and Whidbey Island Homebrew Supply, where everyone was welcomed to his "living room." Terry touched the hearts of all who knew him and his legacy is bigger than life itself.
Terry was preceded in death by his father, Robert S. Boese, and his brother, Gerald "Jerry" Gowans. He leaves to carry on his amazing memories and legacy his wife, Carol Boese; his three children: Megan Elizabeth Roberts, Robert Christopher Boese, and Brian Joseph Boese; his grandchildren, Shayla Kathlynn Boese and Jaxson Christopher Boese; his sister, Tamara Miller; mother, Linda Boese; several nieces, nephews, cousins and many more who were "his family" – you all know who you are.
Terry often said, "If if's and buts were candy and nuts, we'd all have a Merry Christmas." Don't sweat the small stuff and enjoy life to the fullest, which he did.
Military Funeral Honors were rendered Aug. 3 at a private funeral service held at Wallin-Stucky Funeral Home, prior to a public Celebration of Life held at the Blue Fox Drive-In.