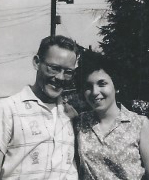 Theresa Mary Higgins
November 4, 1940 — March 30, 2022
Theresa Mary Higgins passed away March 30, 2022. "Terry" was born into an Italian American family Nov. 4, 1940, in Philadelphia, Pa. Terry has a younger sister named Grace.
Terry has resided in Oak Harbor since 1978. Sept. 17, 1960, Terry married Dennis F. Higgins and through their union, they had two sons, Dennis and Ronald. A devout Catholic, Terry possessed a kind and gentle nature. Her sense of humor was evident by her one-of-a-kind laugh. Terry valued friendships, many of which spanned decades. For her, being a loyal friend was a priority.
She was a dedicated wife, mother, and adoring grandmother of five grandchildren.
Her passing will leave a void that can't be filled; she will be greatly missed.