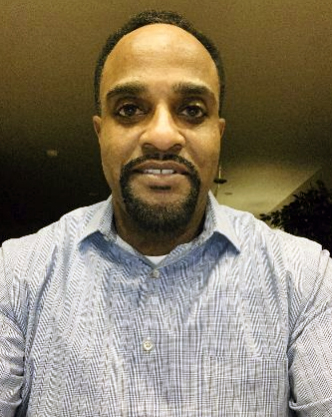 Tony Leon Triplett
December 26, 1963 — May 25, 2022
When Tomorrow Starts Without Me
 When tomorrow starts without me
 Please try to understand
That an angel came and called my name
And took me by the hand
The angel said my place was ready
In heaven far above
And That I would have to leave behind
All those I Dearly Love
But When I walked through Heaven's Gates
I felt so much at home
When GOD looked down and smiled at me
From His golden throne
He said This Is Eternity
And All I promised you
Today for life on earth is done
But Here it starts anew
I promise no tomorrow
For today will always last
And Since each day's the exact same way
There is no longing for the past
So When Tomorrow starts without me
Do not think we're apart
For every time you think of me
Remember I'm right here in your heart
Tony Leon Triplett has gone home to be with the Lord and his heavenly family after living with cancer. He entered God's kingdom May 25, 2022, at his home in Oak Harbor, Wash., surrounded by loved ones, full of peace that surpasses all understanding. Memorial services will be held June 3, from 1-3 p.m.
Tony was born Dec. 26, 1963, in Hobbs, N.M., to Billy J. Triplett and Bessie M. Triplett. He attended and graduated from the Hobbs School District. Tony acquired his bachelor's degree from the University of New Mexico and went on to own his own business in nuclear pharmacy. He continued his education by obtaining a doctorate degree of pharmacy at the University of Florida and finished off his successful career working as the Director of Pharmacy at WhidbeyHealth Medical Center in the state of Washington.
He was united in marriage to Monica Parrish and was blessed with two children, Kaitlin Triplett and Aubriana Triplett. He was later united in marriage to Lynette Napier, and embraced years of blissful companionship. He was a man of God who lived by the principles of the Bible, valued his relationship with God and was an advocate for healthy living.
He was preceded in death by his parents, Billy J. and Bessie M. Triplett; grandparents, Tom and Olester Triplett; Tommie Lee Rice and Laura Cotton.
He leaves to cherish his loving memory his daughters, Kaitlin Triplett and Aubriana Triplett; granddaughter Faith Triplett; three brothers, Jerry Triplett, Billy Triplett and Larry Triplett; four sisters, Linda Ellison, Brenda Watkins, Tueredia Mcbride and Stephanie Bonhom; close friend Lawrence Brown and a host of other family and friends.
Dad, I am often told I am just like you.
I am honored beyond measure if that is true.
You were the best example of what a man should be.
I am overwhelmed that someone would say that of me.
I never told you enough, how proud I am to be called your daughter,
Now that you are gone, I want to tell everyone.
You gave me much more than a name,
Someday, I hope my kids say the same.
Until we meet again,
Katy