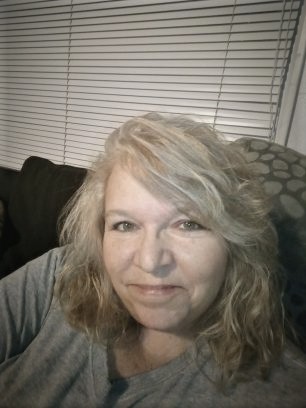 Tracy Monet Raner-Fuchs
December 1, 1965 — December 16, 2020
Tracy, 55, of Oak Harbor, Wash., passed away peacefully Dec. 16, 2020.
She was born Dec. 1, 1965 in Los Angeles, Calif., the daughter of Linda
and Clarence Raner.
She grew up all over the west coast with her
eldest brother, Jim, older sister Christine, and youngest brother Mark.
Tracy was the beloved wife of Fred Fuchs, with whom she shared 20
years of marriage. She was a devoted mother to her sons, Nicholas
Medina, Idaho, and Fred Fuchs Jr., Wash.; and daughters, Ashley
Soltero, Calif., Yvette Fuchs, Calif., and Delaney Raner, Calif. Tracy was
grandma to Corine Moana, Dean Moana, Hunter Chile, Rose Chile,
Sophia Soltero, and Isabelle Soltero.

Our beloved wife, sister, mother, and grandmother will be missed dearly by her family. Through her kindness and laughter, she could light-up any room. She lives on through so many hilarious stories and endless beautiful memories. We extend our sincerest gratitude to the WhidbeyHealth Hospice Care in Coupeville, Wash. She wanted to be comfortable and through the care and kindness of nurses, she was able to be so.
A private service will be held at a later date.
Thank you sincerely,
The Raner-Fuchs Family

Family and friends are encouraged to share memories and condolences at www.whidbeymemorial.com.